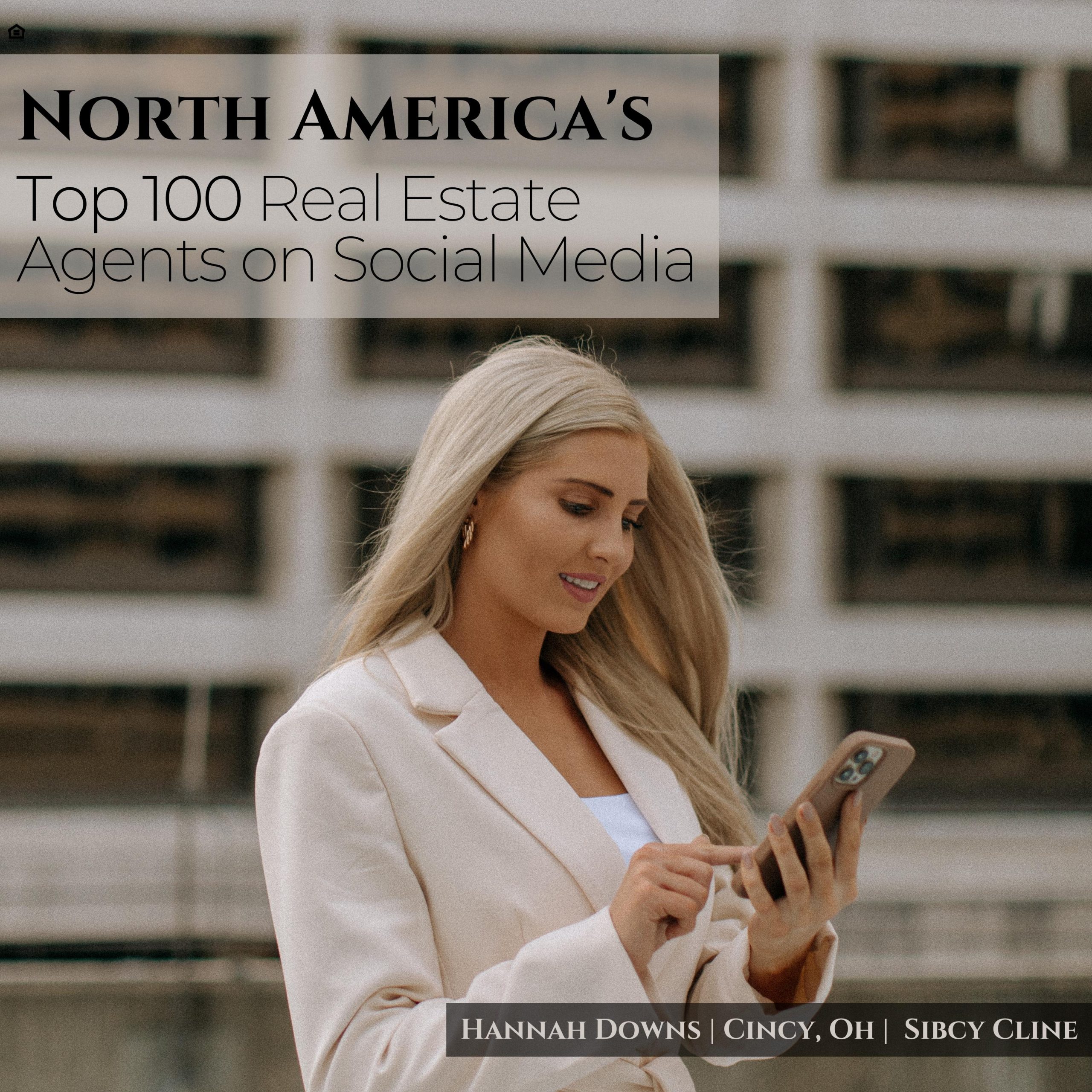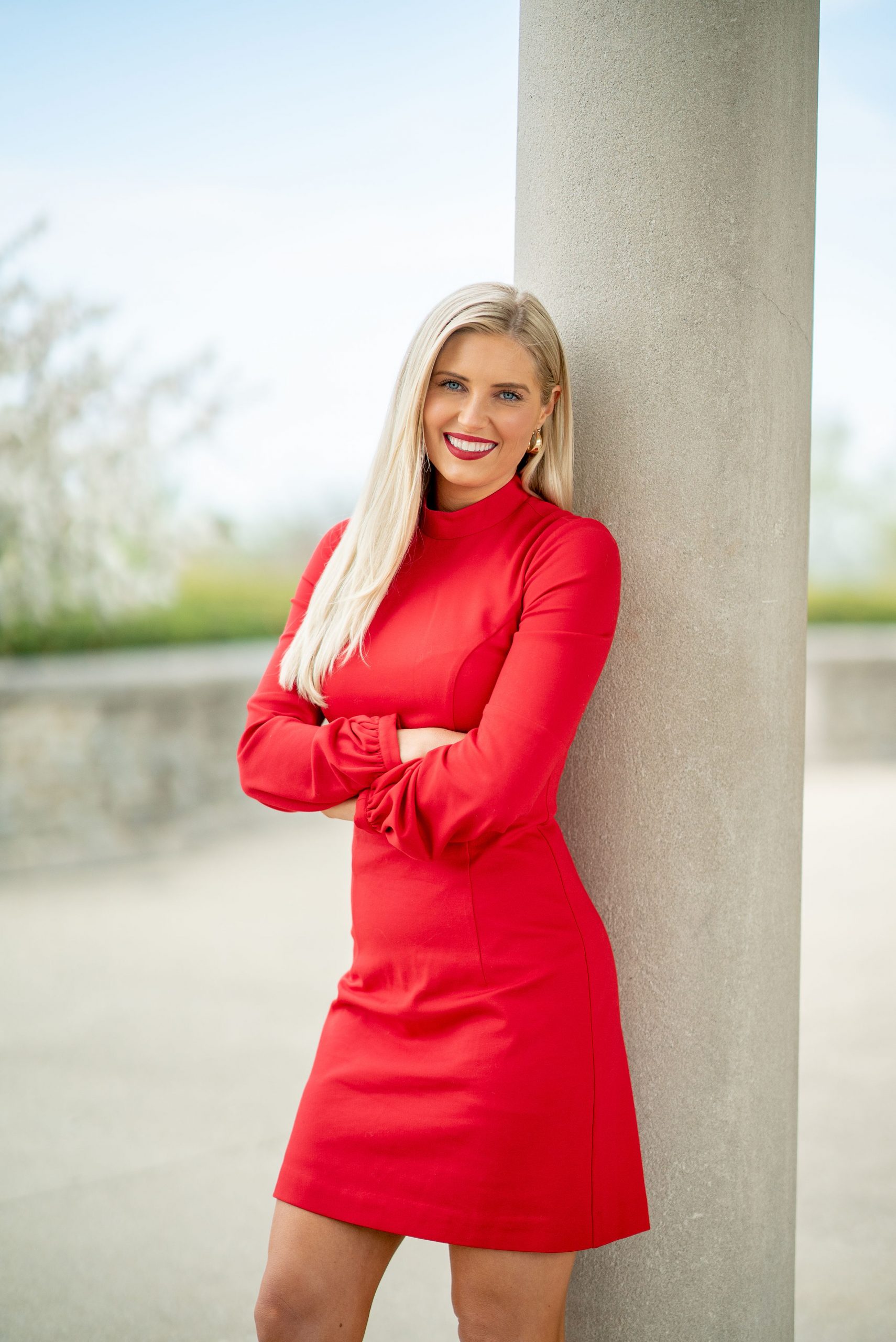 #94: Hannah Downs
Sibcy Cline
Home with Hannah Downs, Cincinnati Realtor with Sibcy Cline

Instagram Highlights
8,085 Followers
 184 Average Likes Per Post
Recent Posts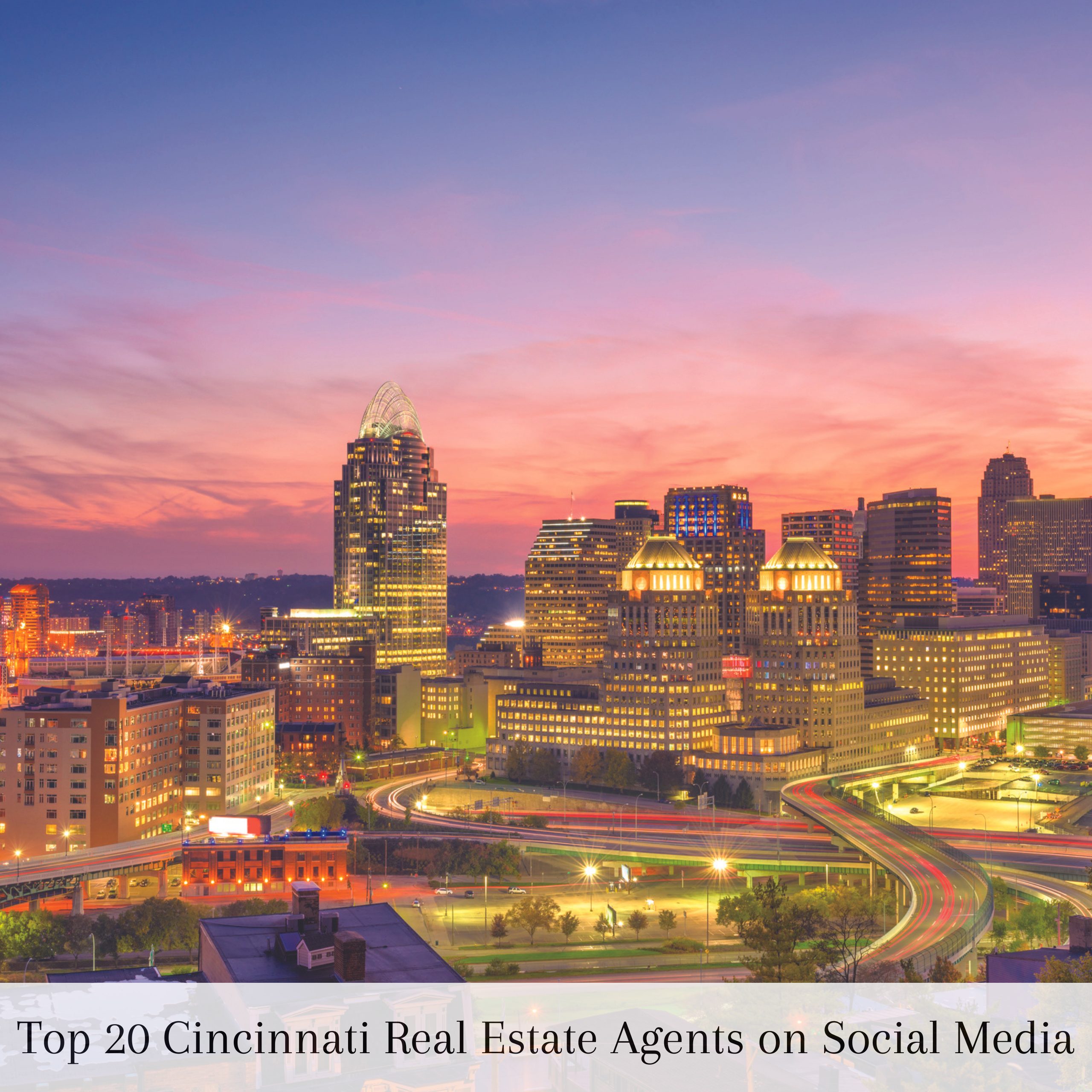 Read More →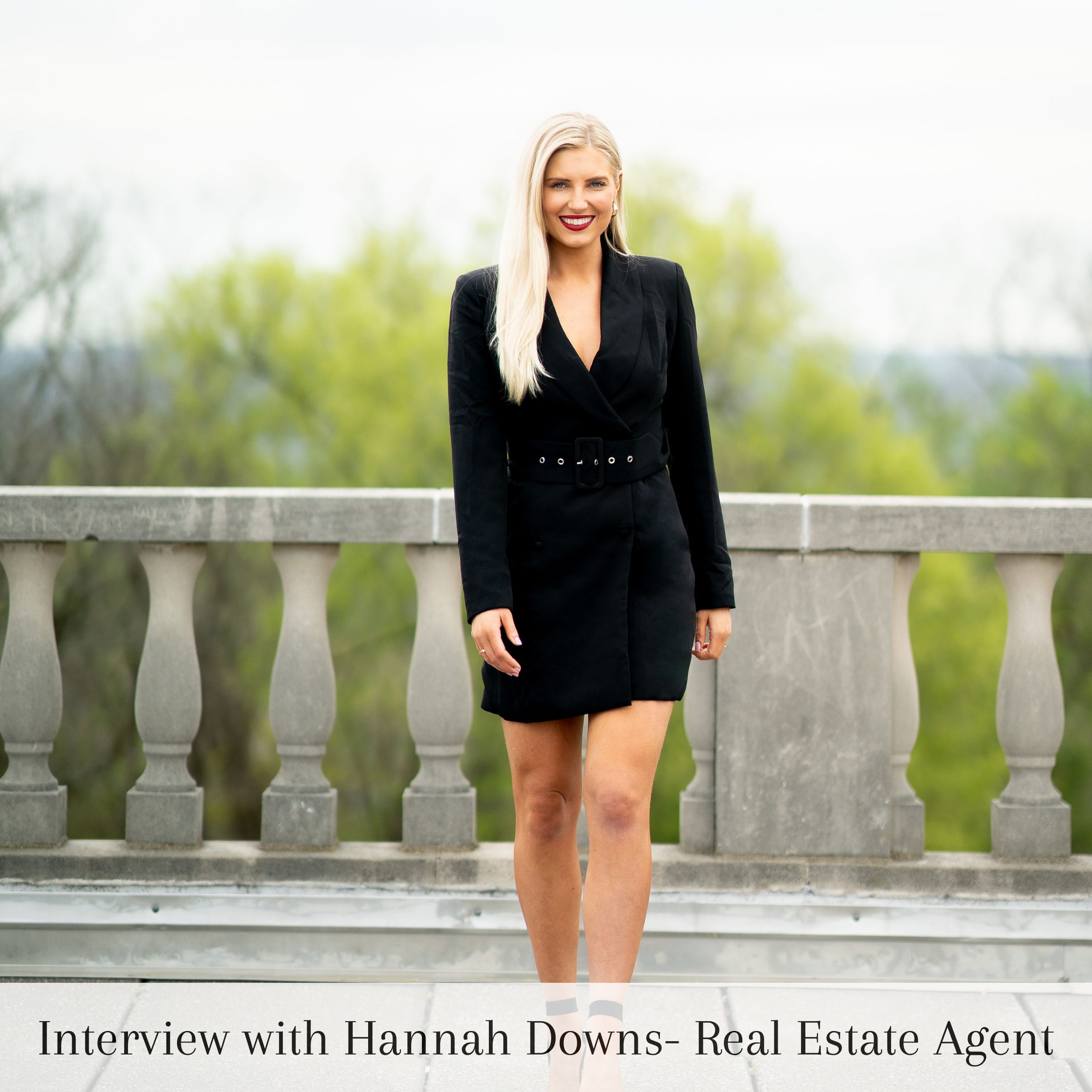 Read More →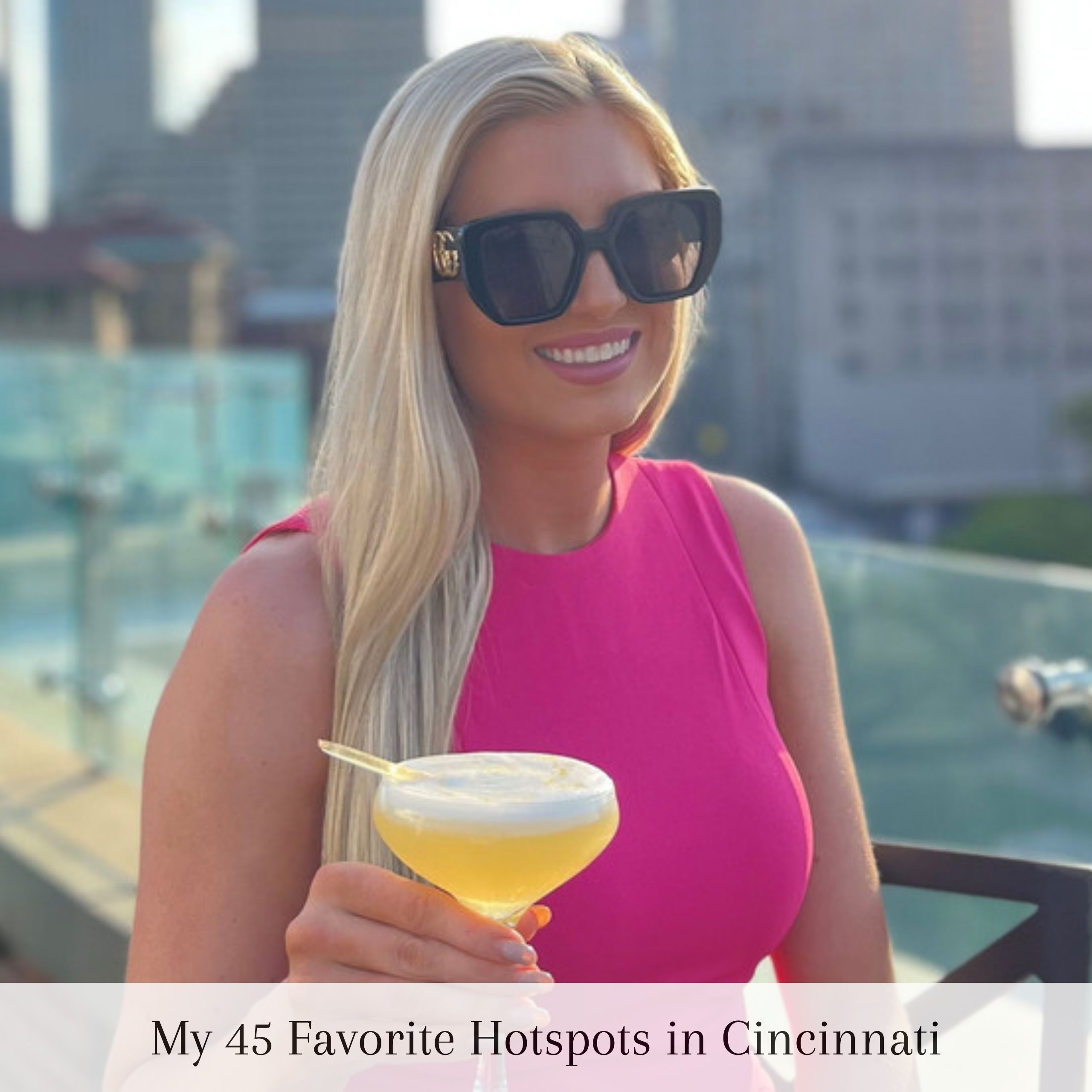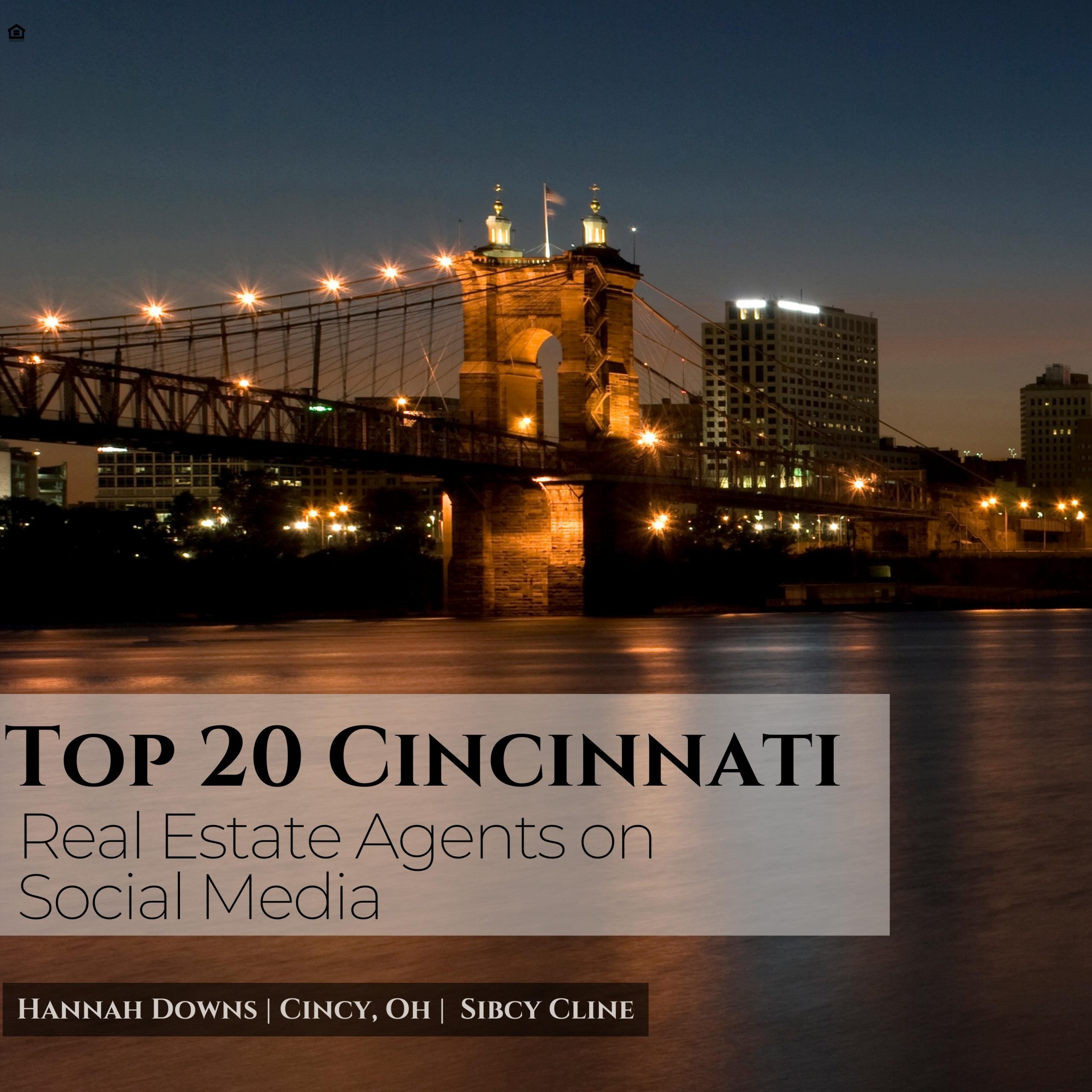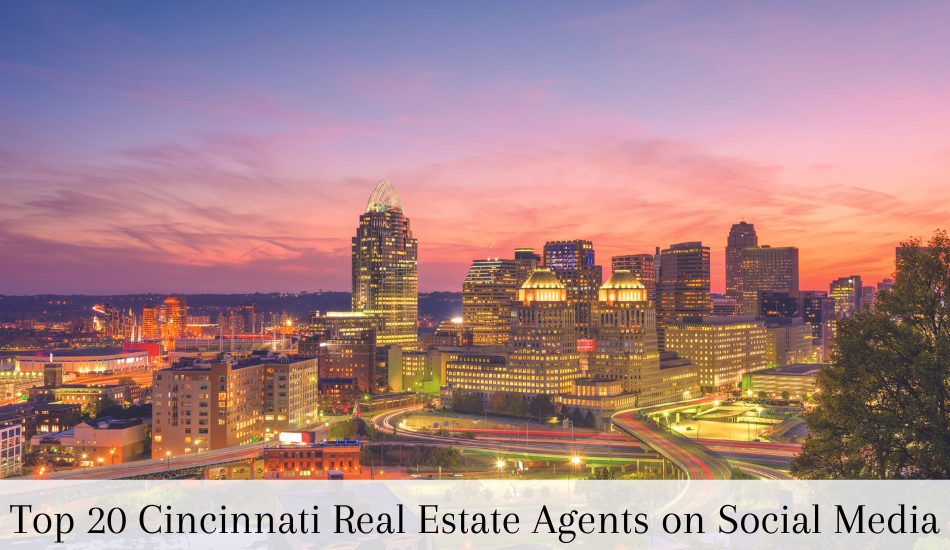 I was honored to be #6 on PropertySpark's Top 20 Cincinnati Real Estate Agents on Social Media! Below is my snippet in the list, you can view the rest of the list here. 
#6: Hannah Downs
Sibcy Cline Realtors
She is recognized in Cincinnati as a top agent when it comes to social media. Building a brand on one social media channel isn't easy, but she has done it on Facebook and Instagram.  
  Home with Hannah Downs – Sibcy Cline Realtors
Instagram Highlights
 8,171 Followers
 140 Average Likes Per Post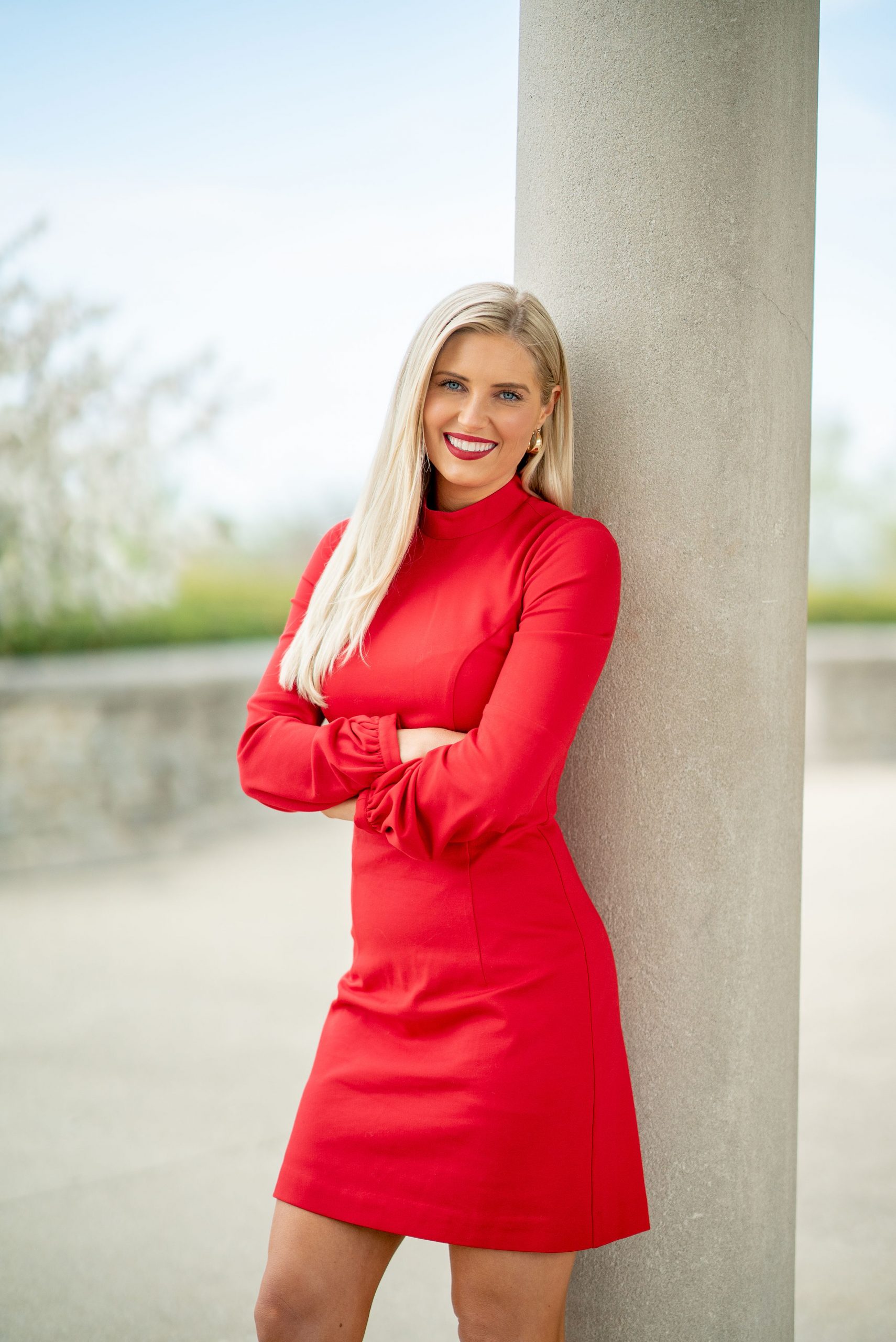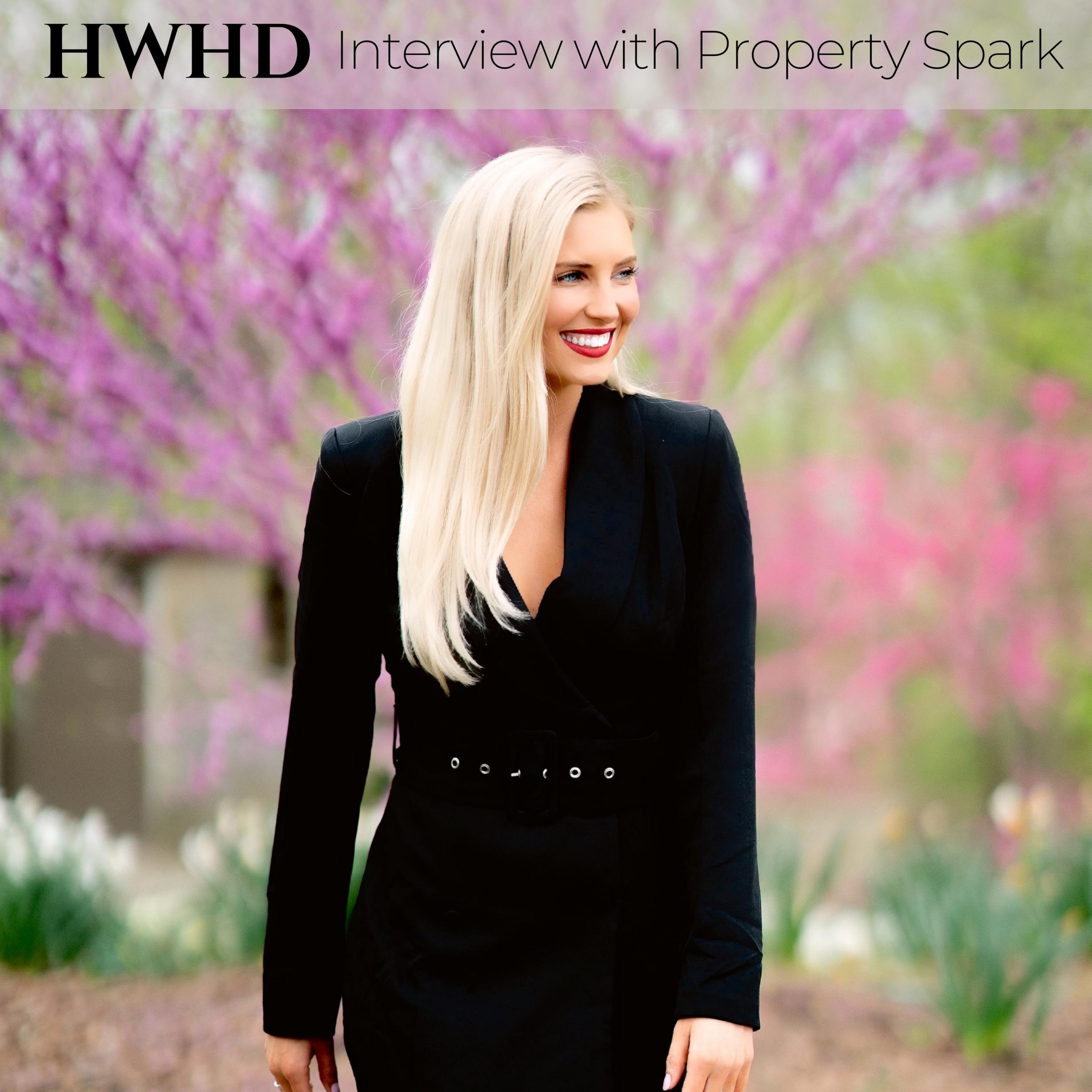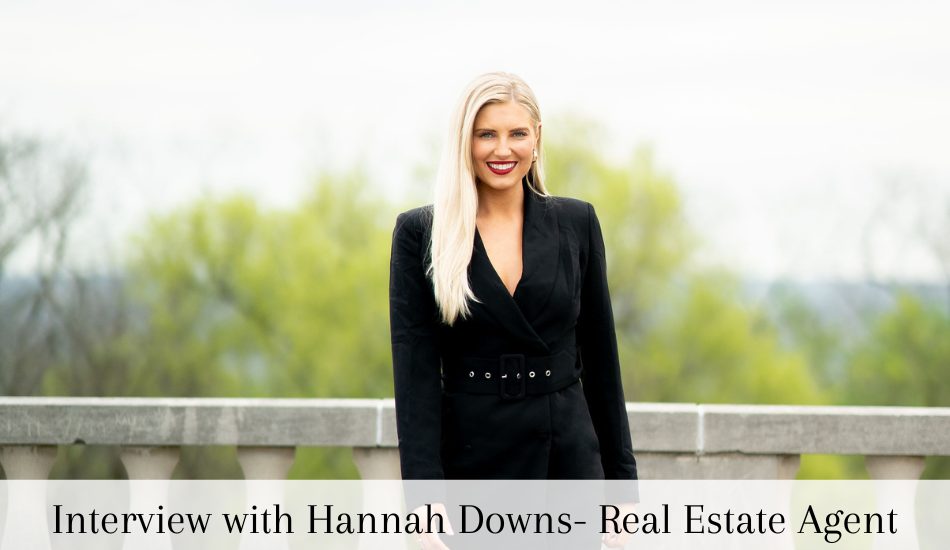 I was honored to be interviewed on PropertySpark! Below is a snippet of the article and you can read more here.
What inspired you to start in real estate and how did you motivate yourself to keep going?
At one point in my life, I moved a total of 6 times within a two year time frame. Moving from place to place and not having a true place to call home was exhausting. After my last and final move, things changed. My home, my relationships, my career…my life literally went a 360. I can say, when I finally found "my home", my life was forever changed. I know how it feels to finally find home and I am inspired to find that for others, too. My personal story motivates me to continue to help others.
Comparing your business from back then to now, what has been the main thing that allowed you to expand your business?
Collaboration over competition. Meeting and empowering other people within our industry has helped me continuously grow my business. I love to hear what people are doing to grow their business. Hearing stories about certain techniques that did / didn't work is good to know. I am a true believer that the more you surround yourself with successful people, the more you will grow and learn how to serve your clients better. I am also always available to help out the agents within my brokerage with showings, open houses and closings. I am always finding new ways to learn and grow.
What's the most profitable aspect of your business, why do you think this is and how can others apply this to what they are doing?
My creative mindset. Like many agents, I have years of marketing + sales experience. I have various connections within our city, and know how to negotiate fiercely. There's no doubt I can close the deal on your dream home. When it comes to buying or selling your home, of course having a Realtor who knows how to get the deal done is very important. But hiring a Realtor who also has a creative mindset and is on top of marketing trends, really makes a difference. I pride myself on my creativity, online presence and extensive research. I will make your home stand out in today's market. There is no doubt that my techniques will get your property sold in a timely manner, for its top dollar. I make sure my social media posts are creative and consistent, allowing my audience to get educated with the home selling or buying process. I gain clientele that way and receive many compliments that my content is very helpful. I think it is so important to keep my clients and sphere well informed, through a creative yet fun way.
When did you realize you were successful/made it and how did you feel/celebrate?
To be honest, it all started when I became licensed. For me, that test was a challenge. Every moment leading up to it was a challenge as well. I have a creative mindset… I am not a test taker. Ask me to make a presentation all about real estate and I'll thrive. Ask me to sit in silence for 3 hours and take a standardized test on a computer and you will definitely not see me thriving. Once I finally passed, I knew the world was in my hands. I also knew it wasn't going to be easy but it was something I was meant to do. I celebrated that day getting tacos and margs, before my next life journey would begin and I would be working full time again. Once I was licensed and able to make a difference in others lives, I knew I finally made it. Here I am today, a year later, living out my dream of helping others achieve their goals. It's a very hard career, and of course I have my hard days. Those hard days are what push me to grow and make me who I am. I am beyond grateful to know that every single day I wake up, I get to do what I love. And that's how you know you've made it in life.
What should other real estate entrepreneurs reading this be focusing on to expand their own business?
Building community. Not only is my business based off of creativity and connections, but it's also based off of relationships. Community is VERY important to me – I love the community I've developed here in my town and beyond. With agents, neighbors, social media followers, and of course clientele. I really do have a passion for getting to know people and hearing their stories. There is a huge difference between a connection and a relationship. Getting to know my clients / building relationships is super important to me. You can have thousands of "connections" but those who you truly get to know and help are the most important to me. It goes a long way. I want to get the deal done but I also want a quality relationship. Don't just focus on gaining clients, focus on building your community and the rest will flow.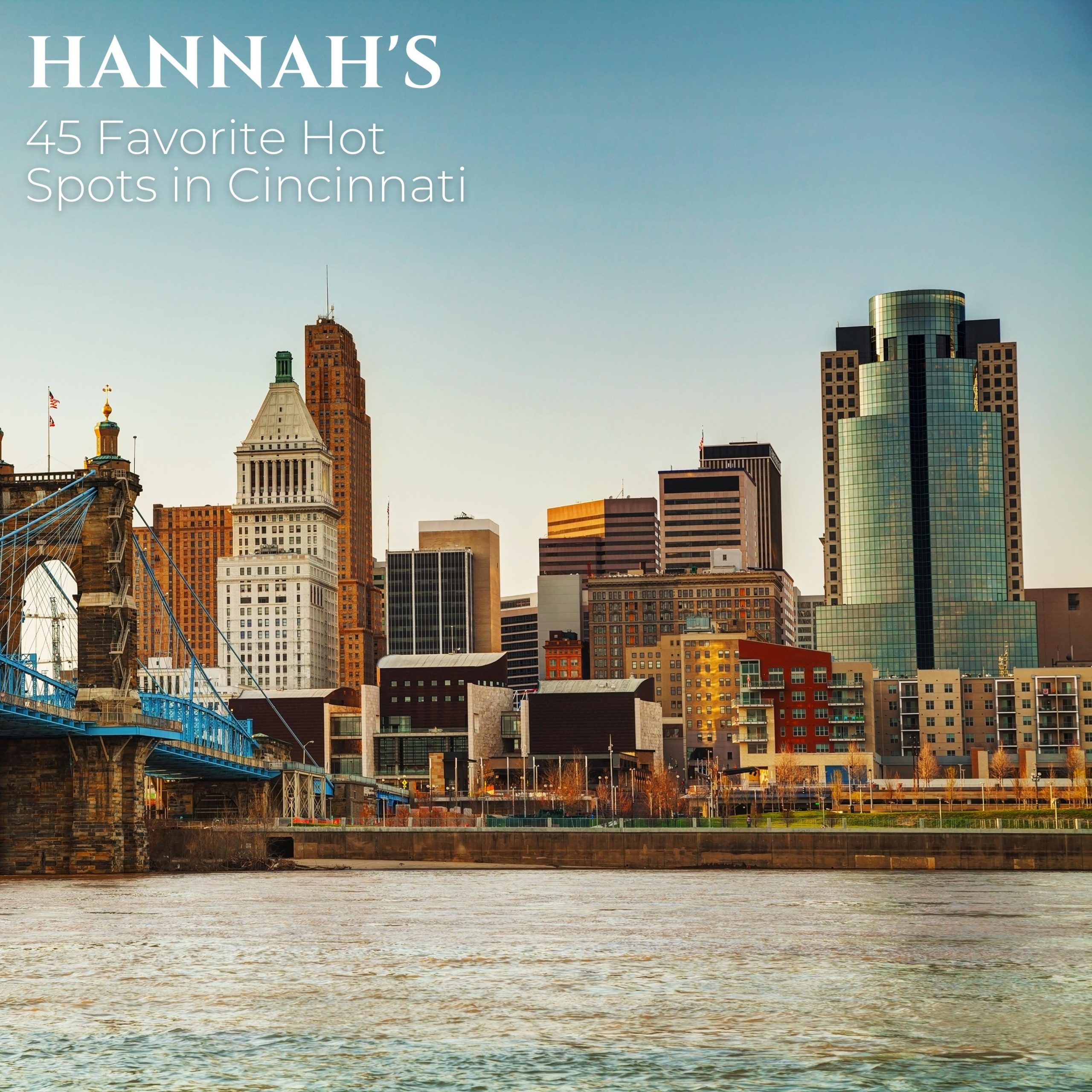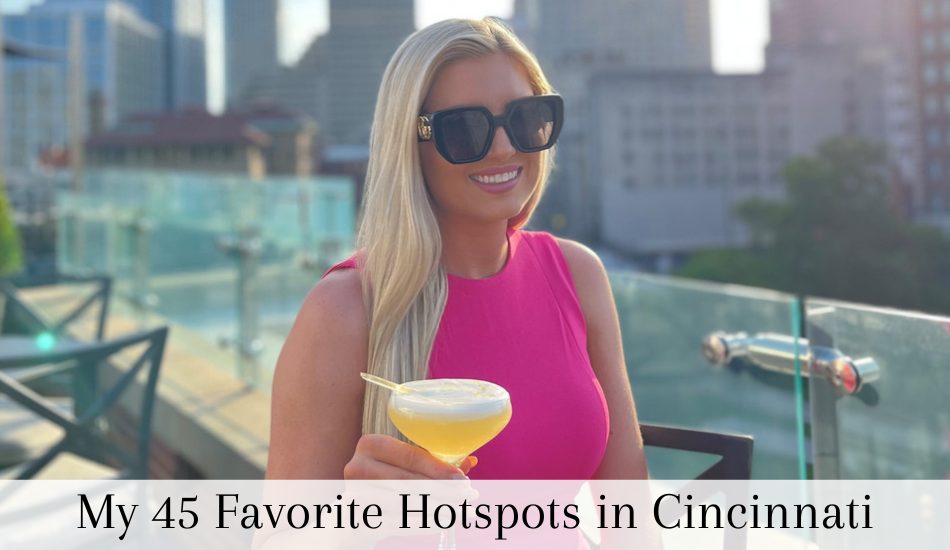 I am delighted to be featured on Cincinnati Refined! You can read the article below or go to Cincinnati Refined to see my 45 Favorite Hotspots in Cincinnati!
One of the best parts of my job is introducing people to the amazing city of Cincinnati. Whether you've lived here forever or you're a Cincy newbie, I encourage you to get out and explore! If you're wondering what our city has to offer, here are just a few ideas of my go-to spots:
Mazunte, located in Madisonville and Downtown
Jorge's Taco Truck, food truck located in Hyde Park
Taqueria San Marcos, located in Norwood
After visiting these places, I hardly have to convince anyone that Cincinnati is the perfect place to call home. What spots would you recommend to a newbie in town? Connect with me and share your top picks! You can also check out my website, follow along my social media accounts @HomewithHannahDowns for more blog posts and highlights of all things Cincy.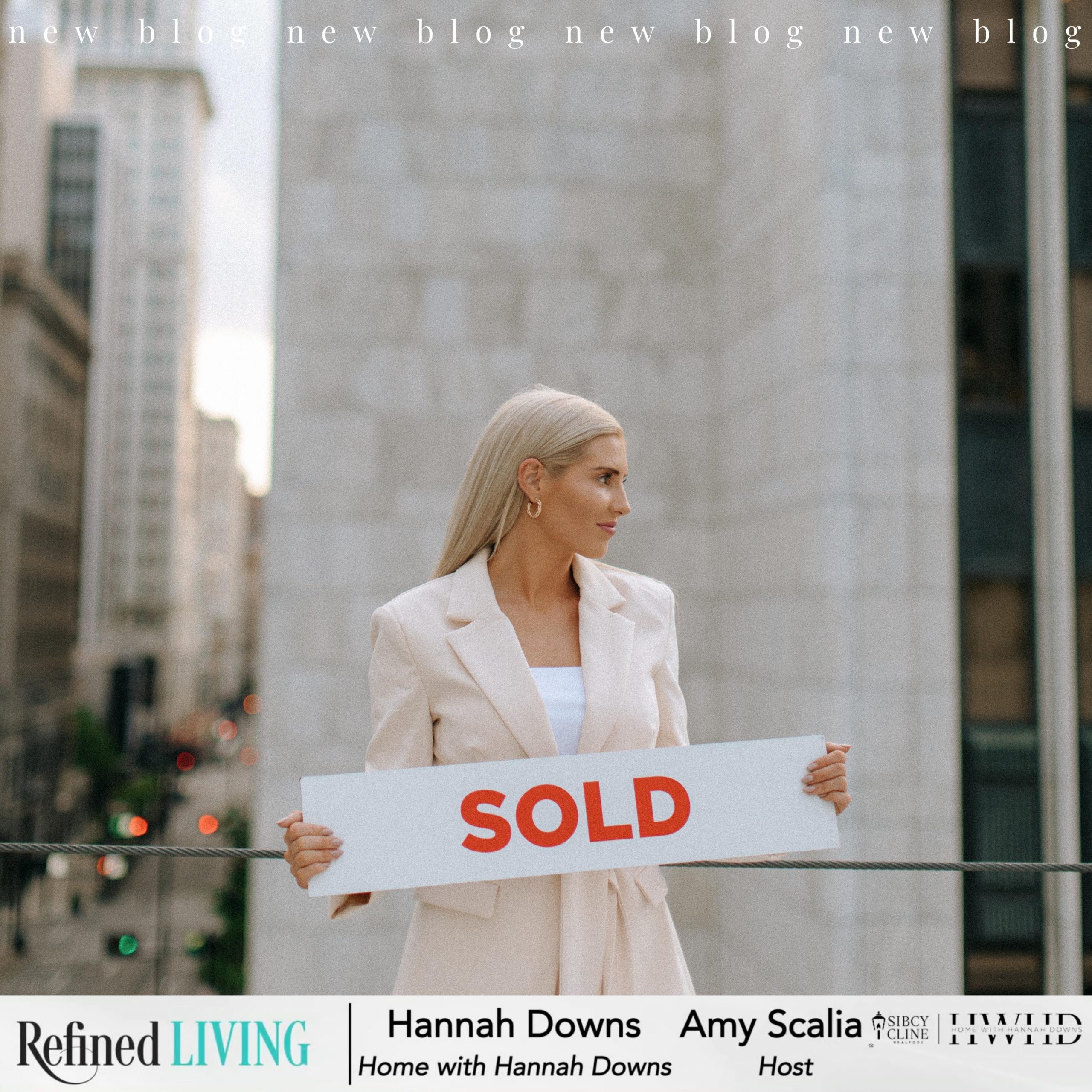 This month I was delighted to be featured on Cincinnati Refined with Amy Scalia! You can read the article below or go to Cincinnati Refined to watch my video interview with Amy. 
Whether you're from Cincinnati or not, Hannah Downs will make it feel like home.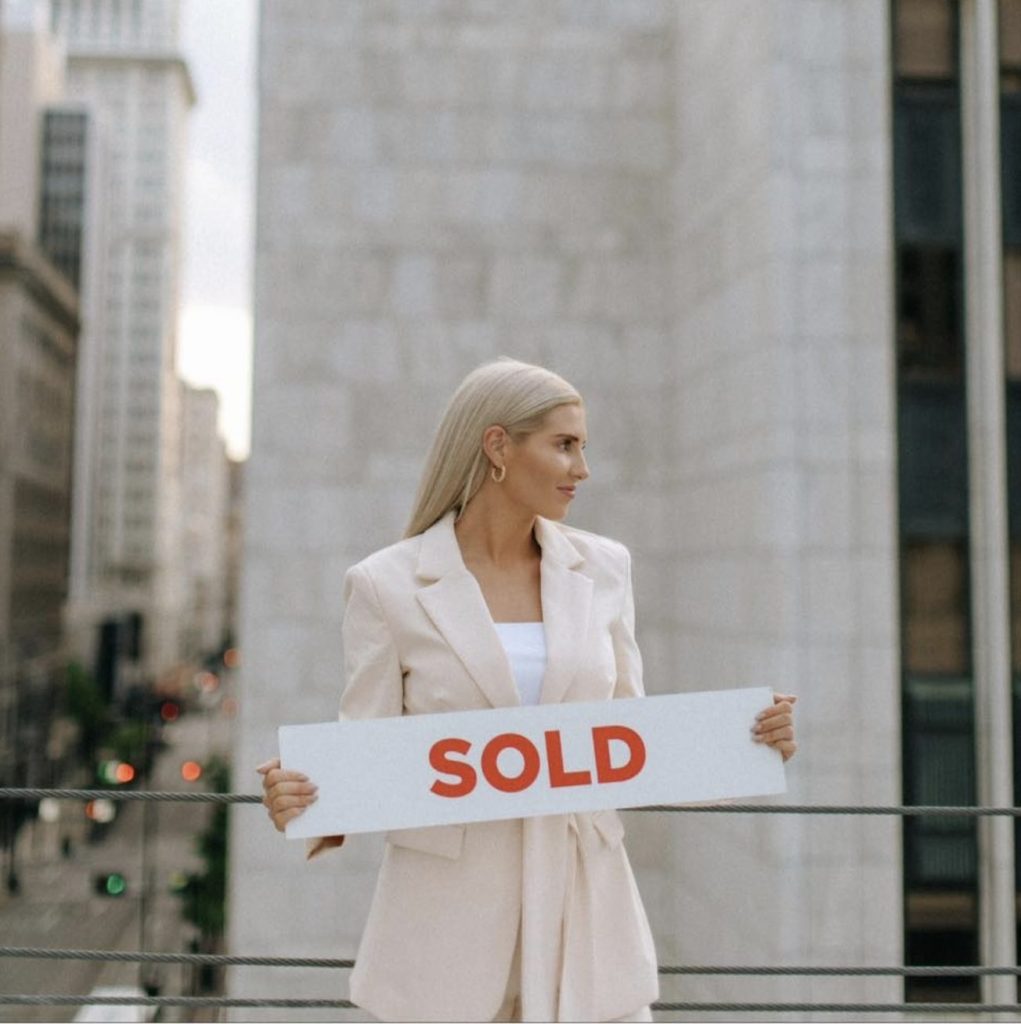 She's a lifelong Cincinnati resident as well as a Realtor, social media influencer, and blogger covering all things Greater Cincinnati on www.homewithhannahdowns.com.
"I love to explore our city, welcome new people to Cincinnati, and help others find a home while connecting them with the community," she says. "And as a full-time Realtor, I also love offering helpful real estate tips to keep everyone in the know."
She says her social media is a mix of fun Cincinnati-centric lifestyle content, helpful real estate tips, and marketing for her clients. In fact, Downs was recently featured as Top 100 Real Estate Agents on Social Media in North America. "Marketing your home is more than listing it on the MLS, Zillow, Realtor.com and Trulia. Your Realtor should use every possible outlet to market your home: Facebook, Instagram, YouTube, virtual tours, flyers, email blasts, and open houses," she explains. "I develop custom, digitally-savvy marketing strategies for each and every one of my clients."
When looking for a new home in a new neighborhood, Downs' biggest recommendation is to have a realtor who truly knows the community. "Having a large network is important, especially in this market," she says. "Inventory is very low, so having a Realtor with connections to find off-market opportunities for clients can be a game-changer."
When it comes to tips for buyers in this red hot real estate market, Downs says that being prepared is the most important. Be sure you already have a pre-approval letter before you start shopping, and be sure to talk to a lender about your budget. "You'd be surprised how much you can secure for a home these days," she says. "You really want to be able to make an offer as soon as you see 'the' home, and having an agent who's knowledgeable puts you ahead of the game."
She adds that it's important to be all-in and ready to act quick. "The housing market is quick, and sellers wants to be able to close as quickly as possible," she adds.
If you're trying to sell your home in this market, Downs says that there are several simple upgrades you can make to get it ready for buyers and get the most for your home: The first tip, she says, is to declutter and organize. "Clean off those counters and be sure to put away the family photos," she says. "Another thing, is to take a look at your walls and trim. White, bright, and airy is in right now, so a fresh coat of paint could do wonders in bringing in offers on your home."
Lastly, she says, think curb appeal. "You want to handle your landscaping. Trim those bushes, lay down fresh mulch, and even get out the power washer to freshen things up," she says.
Working with Downs starts with a consultation. She take a grand tour of your home before utilizing a proprietary program to get you in touch with a network of trusted resources. "I will give you a long to-do list and then connect you with Sibcy Cline-trusted Home Services providers," she says. "They'll help you get your home list-ready in no time."
You can also check out Downs' website, homewithhannahdowns.com, to learn more about her and the city. "I have a blog on there highlighting things to do around Cincinnati," she says. "I also have exclusive listings on website, so if you're curious to know what each neighborhood has to offer, that's the place to go."
She also has a program to help you find out what your home may be worth if you're thinking of putting it on the market. Learn more by visiting here, give her a call at (513) 324-1162 or email her at hdowns@sibcycline.com.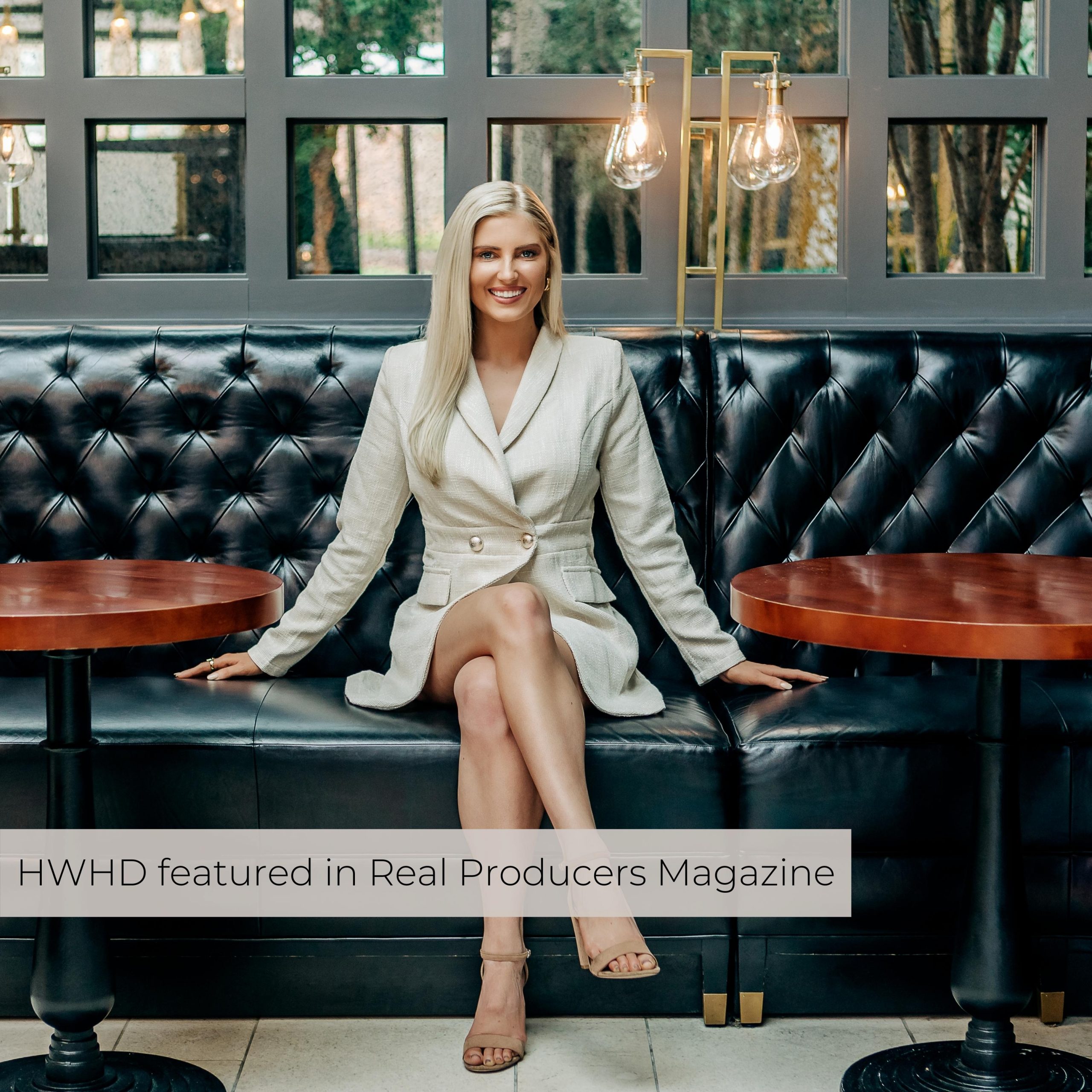 I was honored to be featured as the real estate "Rising Star" by Cincinnati Real Producers magazine! Below is a snippet of the article and you can read more here: May_2022_Cincinnati_Real_Producers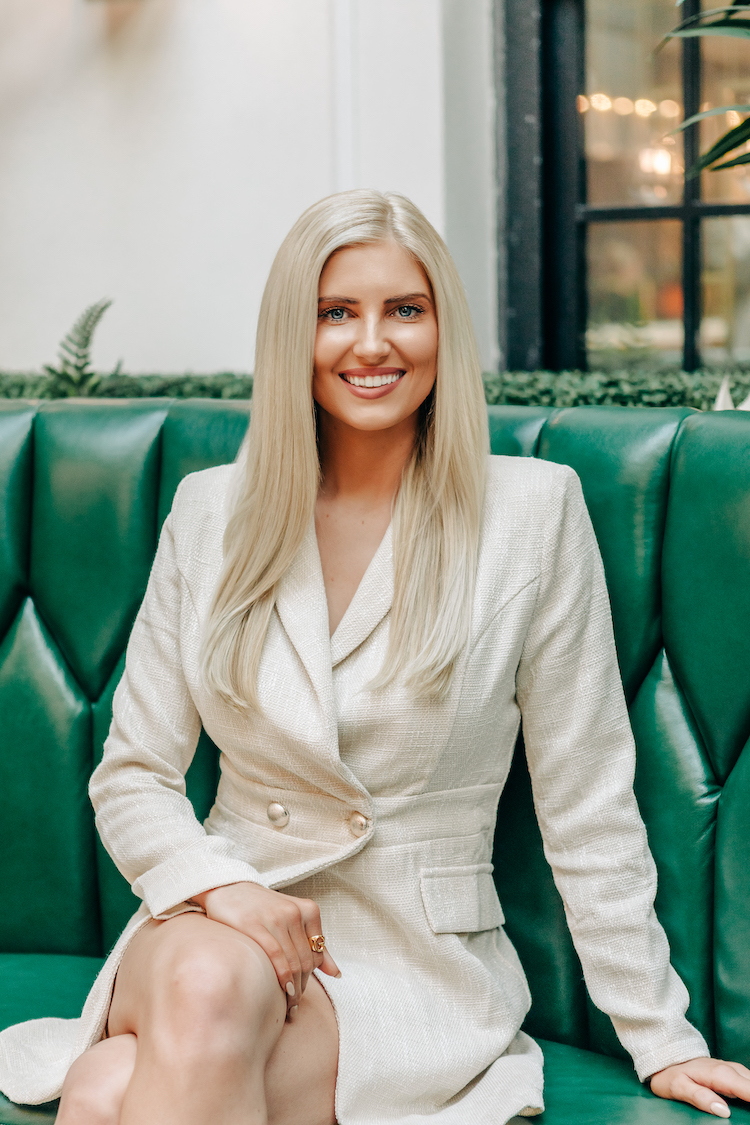 "I love Cincinnati," raves REALTOR® Hannah Downs. "I grew up in West Chester, attended Lakota, and then went to UC. After graduation, I thought about moving out of state, but ended up moving to Hyde Park. That's when I truly fell in love with Cincinnati, and I'm so glad I never left." She then purchased a home in the historical district of Norwood. "I don't ever plan on leaving," smiles Hannah.
This lifelong Cincinnati resident knew what she wanted to do even as a child – real estate. Watching Extreme Makeover Home Edition was her favorite show. At 12 years old, she even had the opportunity to watch Extreme Makeover Home Edition live in her hometown.
"My favorite part of every episode was "Move That Bus,'" she says. "The people would get so emotional and start crying and hugging each other. Watching these families get excited about their new home made me excited and happy too. I knew I wanted to do this for people when I grew up!"
This popular show left an impression upon Hannah. "The show taught me that every person has a story behind their home, which motivates me in my business today."
Hannah's dream of becoming a REALTOR® didn't come true until 2020. She comments, "It's been an amazing first couple of years. This March, I had my first full year at Sibcy Cline."
Prior to real estate, Hannah worked for Medpace, which was a great fit for her at the time. This large pharmaceutical company has a special place in Hannah's heart. She explains, "My little brother went through a clinical trial, and it saved his life. The company is great, and it was an amazing opportunity out of college. However, I knew it wasn't going to be long-term. I always knew in the back of my mind I wanted to be a real estate agent."
Back when Hannah was at UC, she knew she wanted a career that involved helping people. At the age of 19, she called her father and asked him, "Can I go to Hondros College and become a real estate agent?" Her father was the voice of reason, telling her, "You are too young for this. You have to provide for yourself and you don't have enough experience for this." Hannah took her father's words to heart and reasoned, "I knew I needed to save for real estate and make it a long-term goal."
That's exactly what she did. When she was 19, she decided that she was going to be a real estate agent when she was 27. She graduated college at the age of 22, giving her five years to save, build, and learn. Her dream became a reality sooner than she imagined at the age of 24.
The journey at Medpace ended in the spring of 2020, creating a new beginning for Hannah. She took her stimulus check and the extra time she had during the pandemic and started her real estate journey.
She comments, "A dream is just a dream without a plan." She couldn't be happier about her new path in life. "I'm passionate about understanding my clients' needs and making those needs come true," she says. "I'm passionate about listening to their story and giving them a fresh start when they need it."
Hannah has a heart full of gratitude for Sibcy Cline – the training, support and dedication they bring to their agents is unmatched. "I feel like my career elevated at Sibcy Cline, and I wouldn't be where I am today with- out their support," she says. She is especially grateful to her mentor, Jeri O'Brien-Lofgren, and looks up to her.
See the full article here: May_2022_Cincinnati_Real_Producers