I was honored to be featured as the real estate "Rising Star" by Cincinnati Real Producers magazine! Below is a snippet of the article and you can read more here: May_2022_Cincinnati_Real_Producers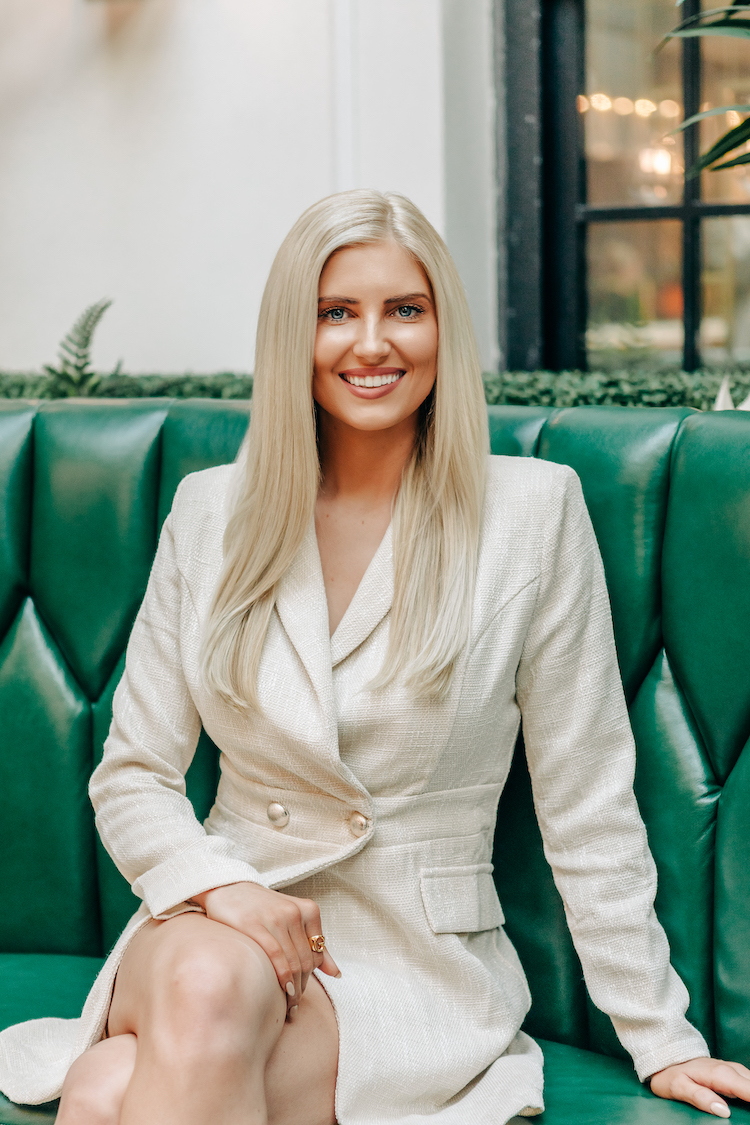 "I love Cincinnati," raves REALTOR® Hannah Downs. "I grew up in West Chester, attended Lakota, and then went to UC. After graduation, I thought about moving out of state, but ended up moving to Hyde Park. That's when I truly fell in love with Cincinnati, and I'm so glad I never left." She then purchased a home in the historical district of Norwood. "I don't ever plan on leaving," smiles Hannah.
This lifelong Cincinnati resident knew what she wanted to do even as a child – real estate. Watching Extreme Makeover Home Edition was her favorite show. At 12 years old, she even had the opportunity to watch Extreme Makeover Home Edition live in her hometown.
"My favorite part of every episode was "Move That Bus,'" she says. "The people would get so emotional and start crying and hugging each other. Watching these families get excited about their new home made me excited and happy too. I knew I wanted to do this for people when I grew up!"
This popular show left an impression upon Hannah. "The show taught me that every person has a story behind their home, which motivates me in my business today."
Hannah's dream of becoming a REALTOR® didn't come true until 2020. She comments, "It's been an amazing first couple of years. This March, I had my first full year at Sibcy Cline."
Prior to real estate, Hannah worked for Medpace, which was a great fit for her at the time. This large pharmaceutical company has a special place in Hannah's heart. She explains, "My little brother went through a clinical trial, and it saved his life. The company is great, and it was an amazing opportunity out of college. However, I knew it wasn't going to be long-term. I always knew in the back of my mind I wanted to be a real estate agent."
Back when Hannah was at UC, she knew she wanted a career that involved helping people. At the age of 19, she called her father and asked him, "Can I go to Hondros College and become a real estate agent?" Her father was the voice of reason, telling her, "You are too young for this. You have to provide for yourself and you don't have enough experience for this." Hannah took her father's words to heart and reasoned, "I knew I needed to save for real estate and make it a long-term goal."
That's exactly what she did. When she was 19, she decided that she was going to be a real estate agent when she was 27. She graduated college at the age of 22, giving her five years to save, build, and learn. Her dream became a reality sooner than she imagined at the age of 24.
The journey at Medpace ended in the spring of 2020, creating a new beginning for Hannah. She took her stimulus check and the extra time she had during the pandemic and started her real estate journey.
She comments, "A dream is just a dream without a plan." She couldn't be happier about her new path in life. "I'm passionate about understanding my clients' needs and making those needs come true," she says. "I'm passionate about listening to their story and giving them a fresh start when they need it."
Hannah has a heart full of gratitude for Sibcy Cline – the training, support and dedication they bring to their agents is unmatched. "I feel like my career elevated at Sibcy Cline, and I wouldn't be where I am today with- out their support," she says. She is especially grateful to her mentor, Jeri O'Brien-Lofgren, and looks up to her.
See the full article here: May_2022_Cincinnati_Real_Producers