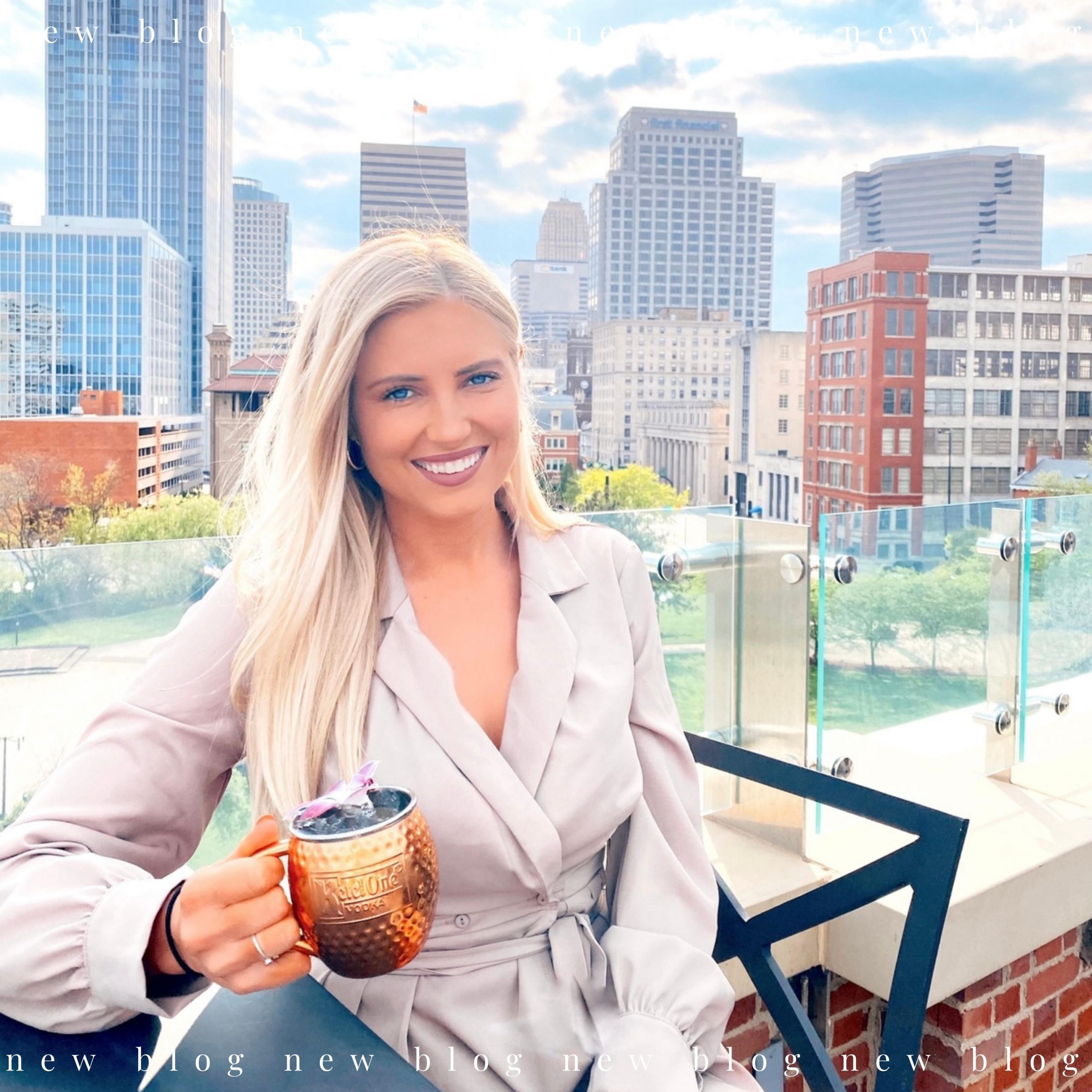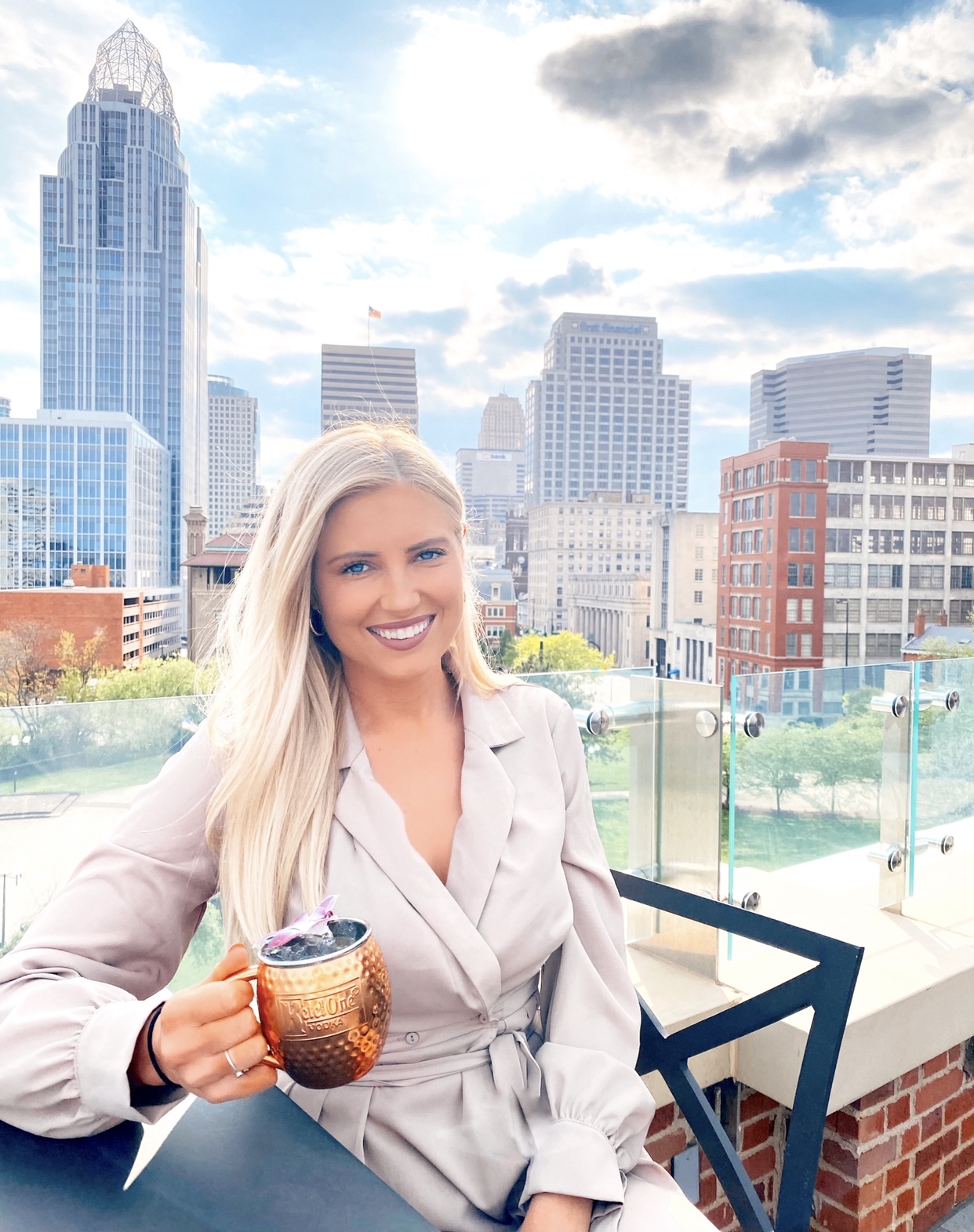 Drinking is fun. Drinking outside is even more fun. Drinking at a rooftop bar with city views is the most fun. Here are some of my favorite rooftop bars to visit in Cincinnati:
1. The Lytle Park Hotel – This luxury, park-centric hotel offers an aesthetic like no other. Next time you're in Cincinnati's historic district, make a visit to Lytle's rooftop bar. Take the elevator up to the top floor and expect fancy + unique drinks and beautiful city views. Don't forget to bring your pooch, as the Lytle Park is dog friendly.
2. Pins Mechanical Rooftop– Of course I've paid my visit to Pins for a bowling game but did you know that Pins has a rooftop bar too? Head upstairs after your game to relax by the fire pit and enjoy a drink, in the heart of OTR. Bring your family and friends, but be aware Pins is 21+ after 7 PM.
3. Cocktail Terrace at 21C Hotel– You won't want to miss this private spot. Cincinnati's hottest rooftop is exclusively open on Wednesdays- Saturdays, starting at 5:00 PM. Enjoy handmade bottled cocktails, adult slushies and a laid back summertime vibes. Make sure you share your fun using #21cCocktailTerrace
4. Top of the Park– This upscale bar is located downtown, on top of the Phelps hotel. Enjoy a cold drink while listening to live music on the rooftop. Follow @topofthepark_ on Instagram to find out what upcoming musician will be performing. #seeyouatthetop
5. AC Upper Deck– Fun fact, AC Upper Deck was the first rooftop bar I had ever visited in Cincinnati. This rooftop is located on the Banks, offering gorgeous views and a variety of summer cocktails. Reserve a couch section with your family or friends, sit back and enjoy the view. You won't want to miss out on their summer drink list.
6. Rhinegeist Brewery– Beer'd out? No worries at this local brewery! Rhinegeist has a rooftop bar that not only offers beer and cider, but also cocktails and wine! Enjoy the views of OTR, while drinking local.
Drink safe, soak up the sun, enjoy the views and most importantly…HAVE FUN!
Looking for more great places in Cincinnati? Check out the blogs on HomewithHannahDowns.com or @HomewithHannahDowns Instagram for more!