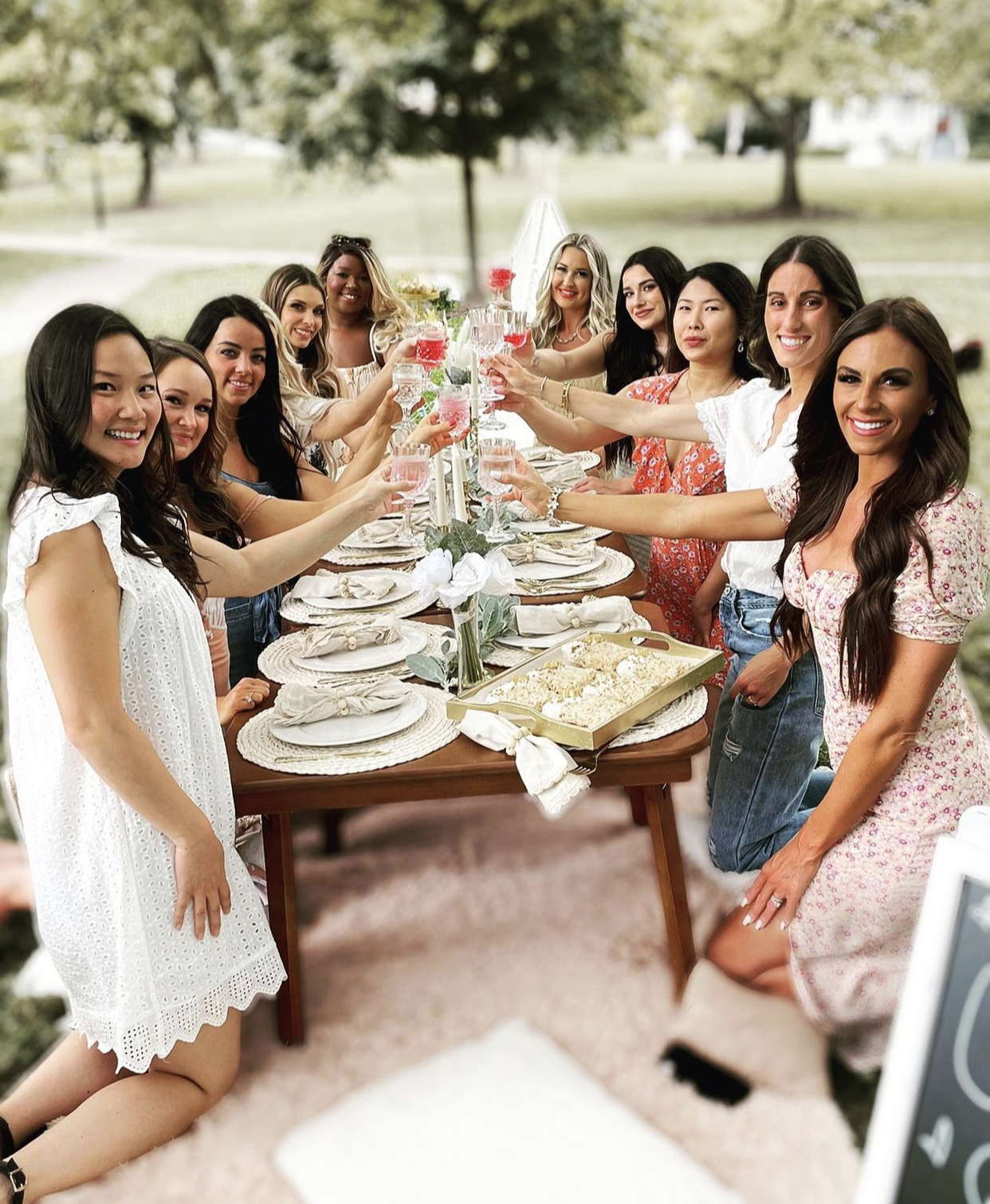 It's 2021 and as we know it, things have changed. That includes the way we picnic! Forget the plain blanket, ham sandwich and juice box… say hello to an extravagant set up, unique snacks and much more than any basic picnic that comes to mind. Girls days, proposals, date nights, bridal showers, mommy & me, birthday parties or just for fun…luxury picnics are the next big thing in Cincinnati. 
Jewels Dye decided to bring the southern trend of luxury pop up picnics here to Cincinnati, Ohio. Her small business, Hey Sweet Cincy, ditches the idea of a basic picnic and makes them bigger, better and some would say ,'boujier'. It all started as she was vacationing in Savannah Georgia. Jewels went to Forsyth Park and noticed an adorable picnic set up. It wasn't just any picnic though.. it was glamorous, fancy and it was nothing she had ever seen before! Jewels loved it and knew others would too.
She then researched businesses throughout Cincy, trying to find something like what she had saw. At the time, there were no other luxury picnic businesses here. That's when Jewels decided to change things. Jewels began buying items, little by little. The next thing you know, she had just about everything needed for a luxury picnic. Tables, pillows, rugs, linen runners, centerpieces, florals and candles. With her creative mindset, passion of serving others and drive to make things look presentable, Jewels then  launched Hey Sweet Cincy.
"I love challenging myself and trying new things."-Jewels Dye, owner of Hey Sweet Cincy
These luxurious picnics can be set up outdoors, just about anywhere throughout Cincinnati. Her favorite and most popular locations include, Alms Park, Ault Park, Eden Park and East Fork Lake. Each picnic is uniquely set up with an aesthetic look. Picnic guests receive craft sodas, sparkling waters and fancy homemade deserts in a charcuterie style. Jewels has a culinary background, so her treats are specially made & to die for!
Each package offered is based on the number of people attending the picnic. There are date night, small group, large group and celebration group packages. You can have up to 14 people attend (great for birthday parties). Every person has their own story and set up, which makes each picnic unique and special. You also don't want to miss out capturing your experience. Hey Sweet Cincy has a photo add on to their packages. Props are provided as well as a professional photographer, so you can never forget your picture perfect picnic.
Out of al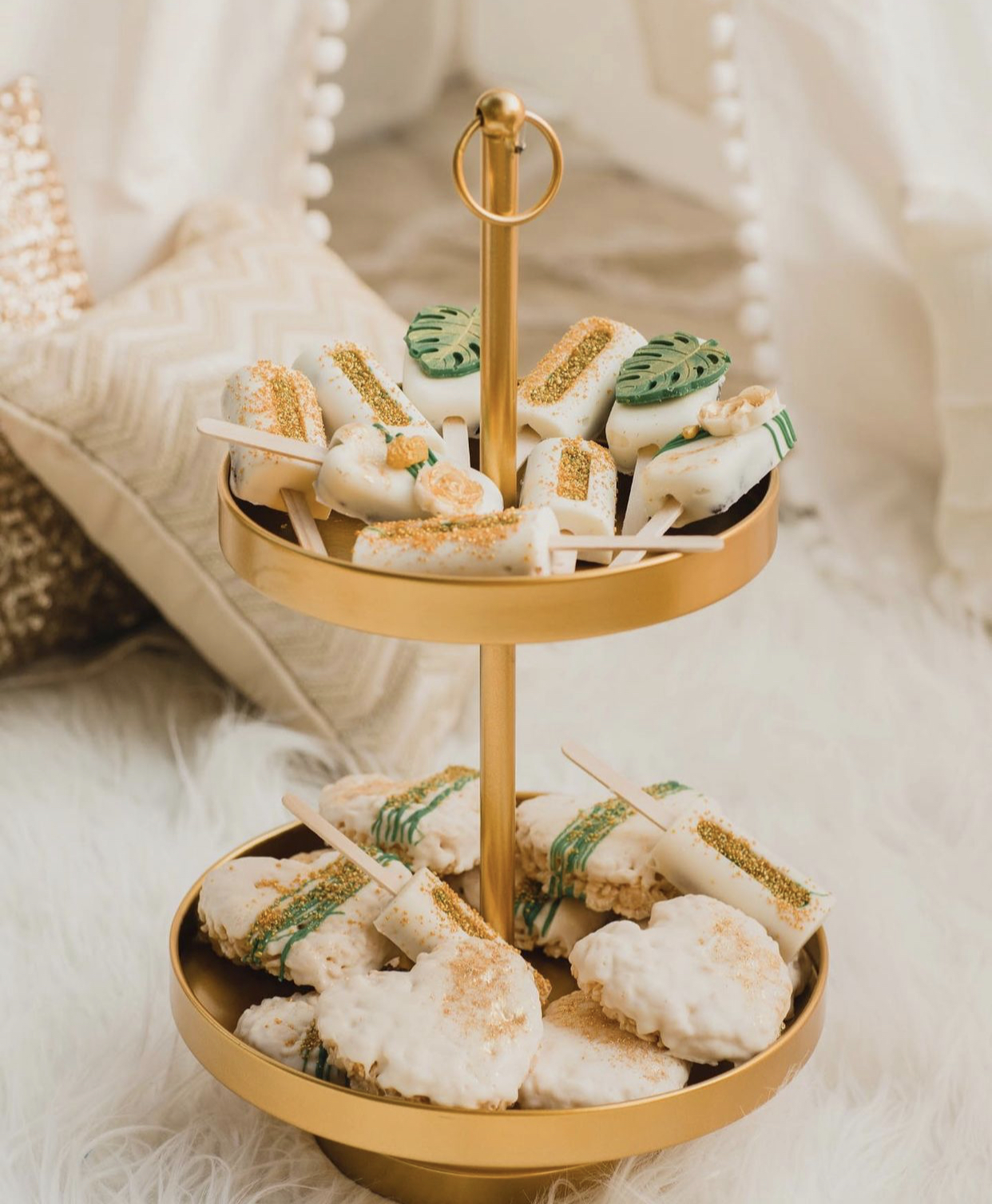 l the packages, Jewels said that the date night packages are her absolute favorite. She enjoys taking pictures of each couple in love. Her favorite memory was during an anniversary picnic. The girlfriend surprised her boyfriend… he was blindfolded and had no idea what to expect! When he saw the picnic set up he was so shocked and very happy. Just like Jewels, it was nothing he had ever seen before! It was so much fun for Jewels to see the couple celebrate their anniversary. She loved being to be a part of their special surprise. 
So…are you ready to take picnic to a whole new level? All you have to do is book and show up, Hey Sweet Cincy will do the rest. To book your next event, private message Hey Sweet Cincy on social media. Hey Sweet Cincy has had a busy summer, gathering couples, friends and family members, while making memories at the park. Make sure you check out Hey Sweet Cincy's Instagram or Facebook so you don't miss out!
FB: @HeySweetCincy