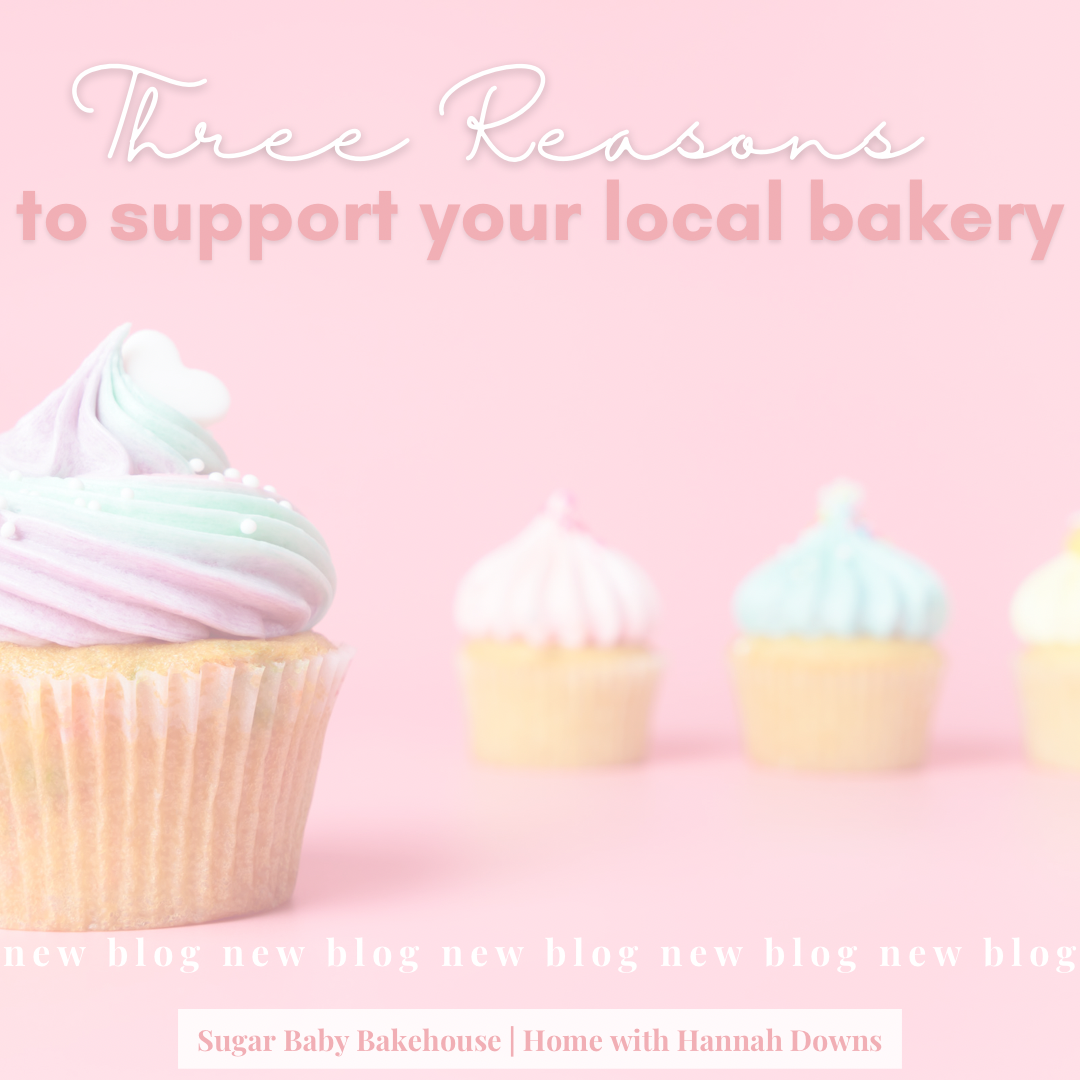 Support local this holiday season (better yet, year-round) and buy your baked goods from Sugar Baby Bakehouse! I love a good sweet treat… in my opinion Sugar Baby Bakehouse has some of the best in town. Here are a few reasons why you should shop from your local bakery, Sugar Baby Bakehouse- 
1.Supporting local goes a long way…. You can be a part of making someone's dreams come true. 
When buying store-bought treats, you're essentially supporting a huge chain that has locations all over the country. When buying local, you're supporting a new business with big dreams! Meet Haley Chapline, the owner of Sugar Baby Bakehouse. Haley has big dreams to fill her mother's shoes. When Haley was a little girl, she watched her mom in the kitchen do what she absolutely loved to do. Her mom's passion and skill for baking definitely passed down to her. After attending college in St. Louis, Haley then switched it up and went to culinary school to fulfill her passion. "When you gather with friends, food and drinks are always involved. It makes people feel joyful and I love that."- Haley Chapline, owner of Sugar Baby Bakehouse 
As Haley finished culinary school, she became a chef at the largest owned corporate restaurant in Downtown Cincinnati. She then blended her training and experience, added a scoop of entrepreneurial spirit and launched her own business called Sugar Baby Bakehouse. Haleys goal is to own a business she's passionate about, while being flexible at home, just like her mother once did. As of right now, Haley bakes her delicious treats from her kitchen at home. As her business continues to expand, she is going to need her own commercial space. We can be a part of making her dreams come true by purchasing her treats!  
2. Let's be honest…these local treats taste better than any store-bought treats.  
Fresh local treats from Sugar Baby Bakehouse hands down top any grocery store-bought treats. Not only do they taste better but they are made with a better quality, selection and service. "I grew up in the kitchen with my Southern mother where I learned all our family recipes, passed down from previous generations.  Over the years, my love of cooking grew into a passion and I started creating my own recipes"-Haley. Sugar Baby Bakehouse offers a variety of treats such as cookies, cake jars (my favorite), custom cakes, cupcakes and cake pops. Although she offers a variety, her favorite things to bake are custom kids cakes and just about anything southern. "Kids cakes are always bright and fun and southern recipes remind me of my mom". Haley loves to get creative in the kitchen… you want it? Chances are, she can bake it! You can order your treats by reaching out via social media, phone call/text or through the Sugar Baby Bakehouse website- 
Instagram: @SugarBabyBakehouse  
Phone: 513.399.5420  
Website: https://www.sugarbabybakehouse.com/ 
Make sure you reach out in advance for your custom order. Once your order is placed, it typically takes 48 hours to be baked and shipped.  
 3. Sugar Baby Bakehouse gives back to charity. 
Sugar Baby Bakehouse makes it a priority to give back and has helped make a difference in the lives of many. Every month, Sugar Baby Bakehouse donates 10% to a charity of choice. Every sale goes towards giving back but there is also a donation link on their website and on their social media page. Sugar Baby Bakehouse has given to charities such as the Ronald Mcdonald House, Save the Animals foundation, Special Olympics of Hamilton County and the 2TenDevelopment. "I want our baked goods to help spread love and be shared because food is at the center of all gatherings where memories are made"- Haley Chapline, owner of Sugar Baby Bakehouse.  
If you're buying treats for your upcoming holiday party, Valentine's Day, an upcoming birthday/wedding or simply just because you have a sweet tooth, skip the grocery and support local. Follow along and support Sugar Baby Bakehouse as their journey continues to grow! You can find them on social media @SugarBabyBakehouse. Enjoy!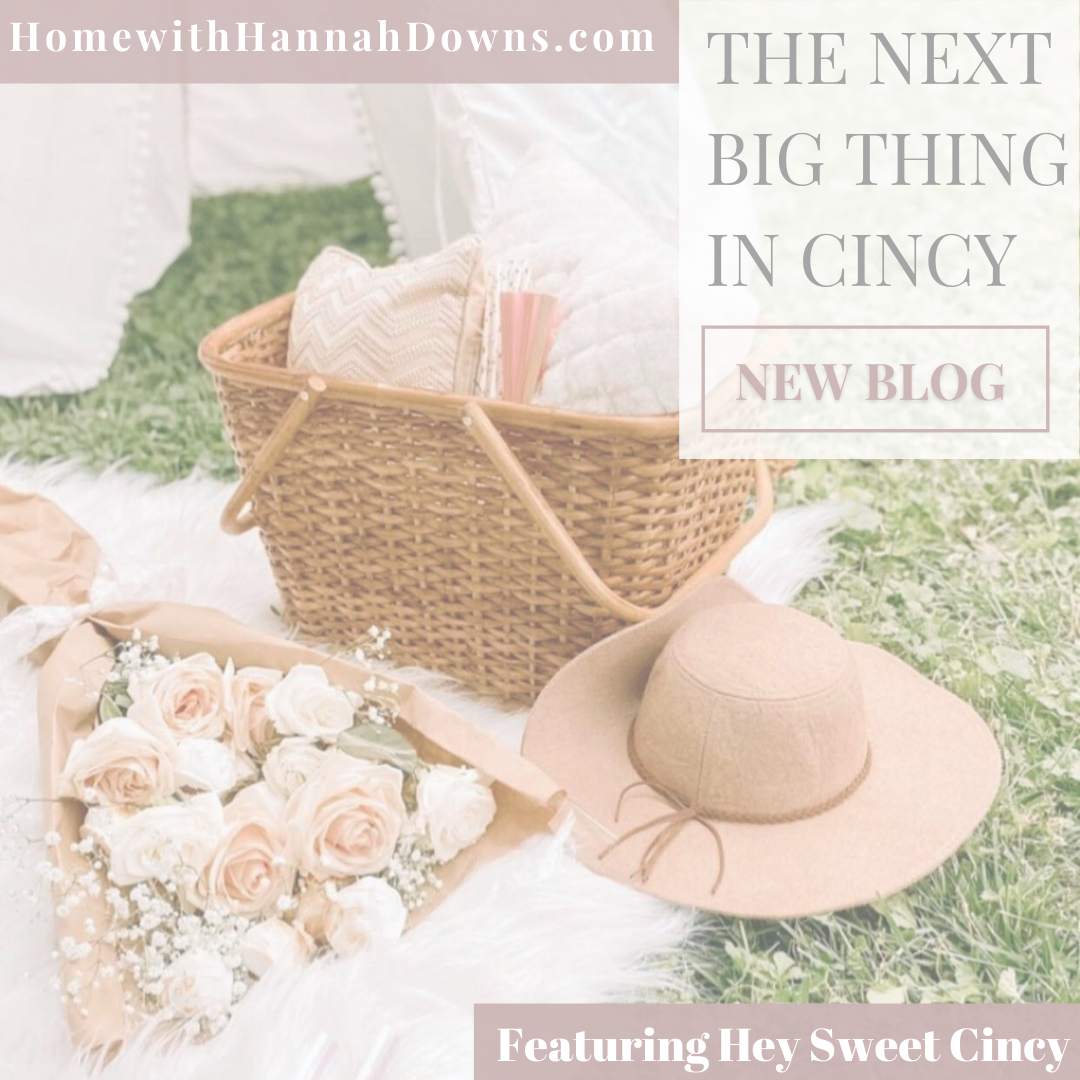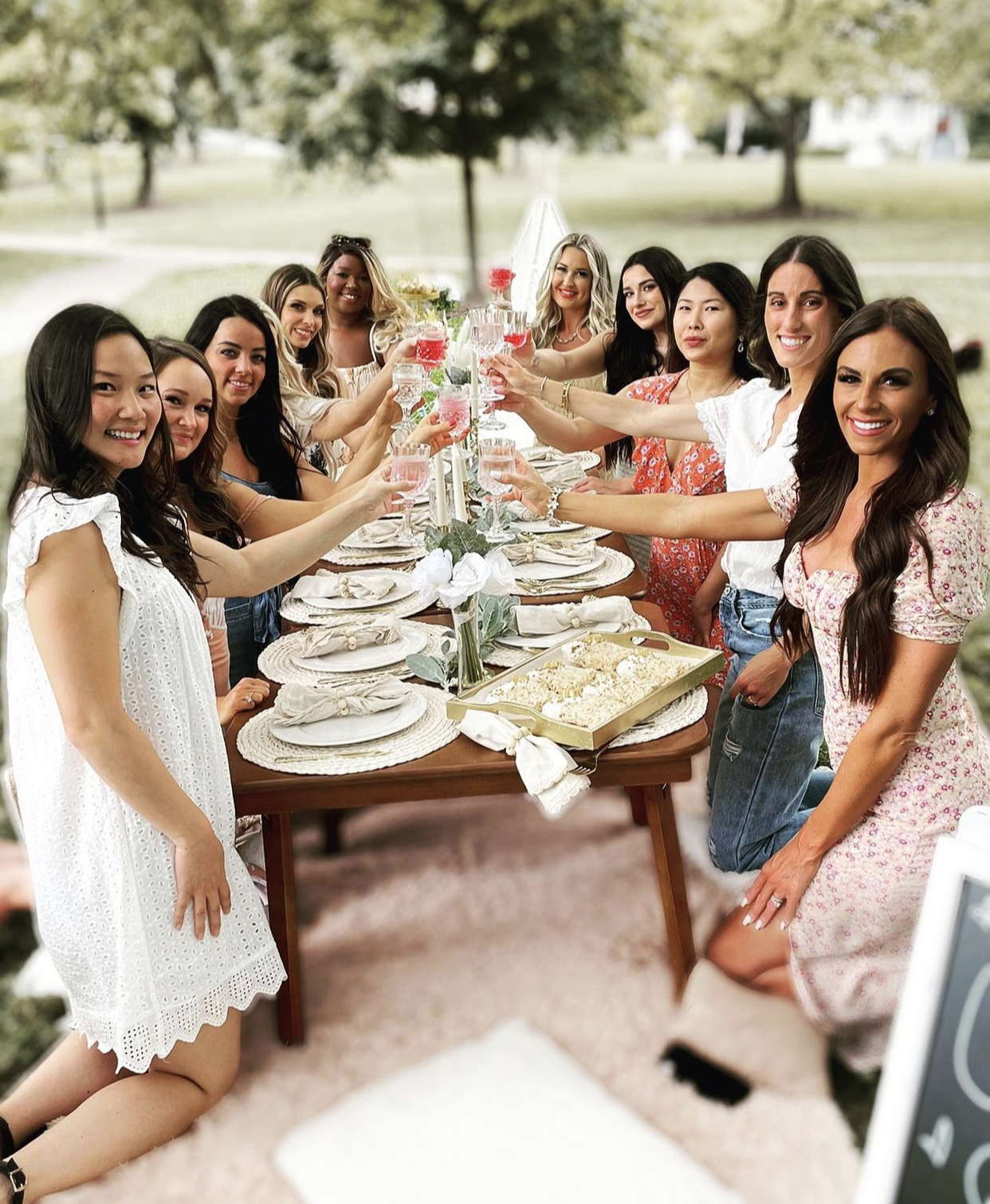 It's 2021 and as we know it, things have changed. That includes the way we picnic! Forget the plain blanket, ham sandwich and juice box… say hello to an extravagant set up, unique snacks and much more than any basic picnic that comes to mind. Girls days, proposals, date nights, bridal showers, mommy & me, birthday parties or just for fun…luxury picnics are the next big thing in Cincinnati. 
Jewels Dye decided to bring the southern trend of luxury pop up picnics here to Cincinnati, Ohio. Her small business, Hey Sweet Cincy, ditches the idea of a basic picnic and makes them bigger, better and some would say ,'boujier'. It all started as she was vacationing in Savannah Georgia. Jewels went to Forsyth Park and noticed an adorable picnic set up. It wasn't just any picnic though.. it was glamorous, fancy and it was nothing she had ever seen before! Jewels loved it and knew others would too.
She then researched businesses throughout Cincy, trying to find something like what she had saw. At the time, there were no other luxury picnic businesses here. That's when Jewels decided to change things. Jewels began buying items, little by little. The next thing you know, she had just about everything needed for a luxury picnic. Tables, pillows, rugs, linen runners, centerpieces, florals and candles. With her creative mindset, passion of serving others and drive to make things look presentable, Jewels then  launched Hey Sweet Cincy.
"I love challenging myself and trying new things."-Jewels Dye, owner of Hey Sweet Cincy
These luxurious picnics can be set up outdoors, just about anywhere throughout Cincinnati. Her favorite and most popular locations include, Alms Park, Ault Park, Eden Park and East Fork Lake. Each picnic is uniquely set up with an aesthetic look. Picnic guests receive craft sodas, sparkling waters and fancy homemade deserts in a charcuterie style. Jewels has a culinary background, so her treats are specially made & to die for!
Each package offered is based on the number of people attending the picnic. There are date night, small group, large group and celebration group packages. You can have up to 14 people attend (great for birthday parties). Every person has their own story and set up, which makes each picnic unique and special. You also don't want to miss out capturing your experience. Hey Sweet Cincy has a photo add on to their packages. Props are provided as well as a professional photographer, so you can never forget your picture perfect picnic.
Out of al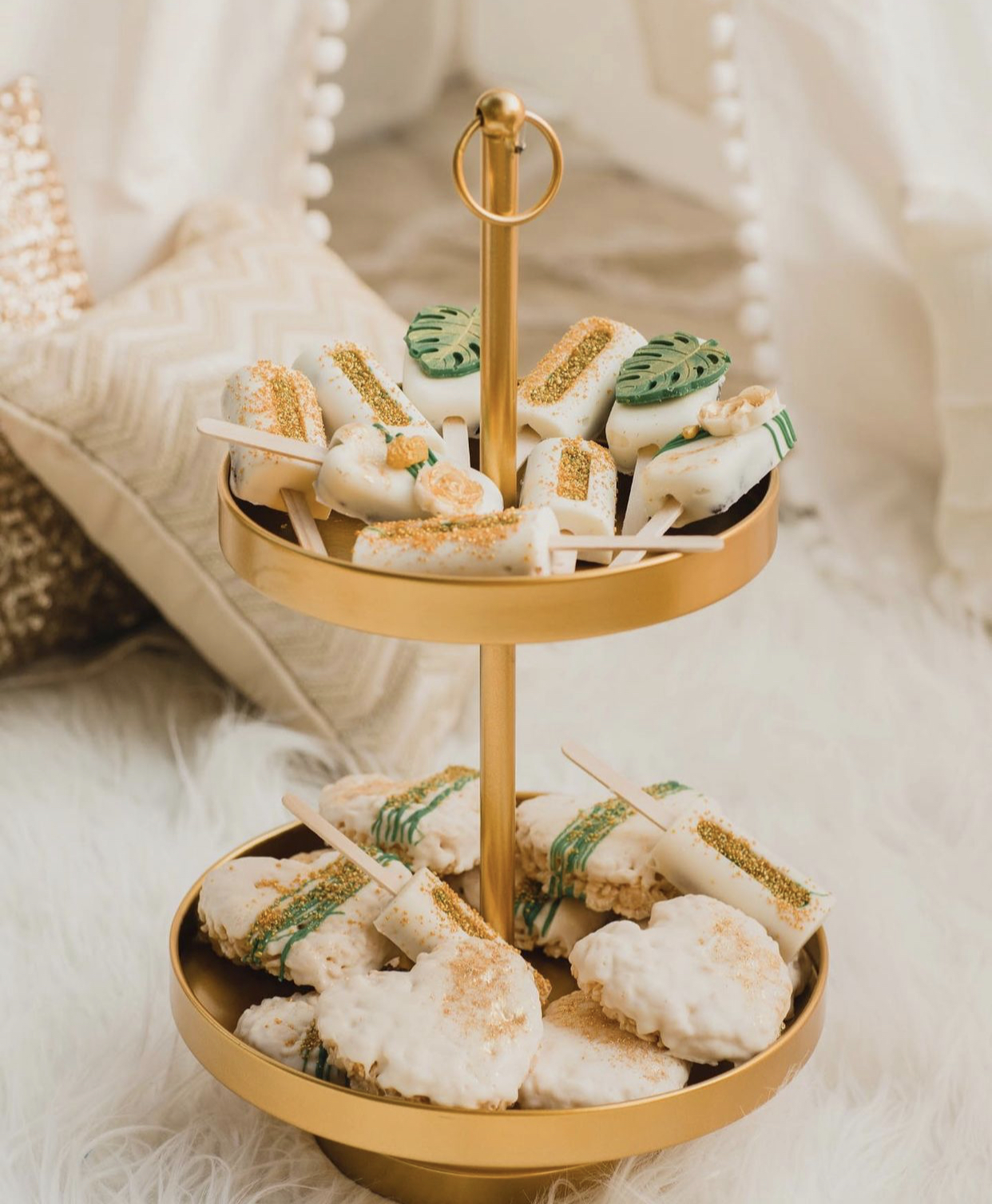 l the packages, Jewels said that the date night packages are her absolute favorite. She enjoys taking pictures of each couple in love. Her favorite memory was during an anniversary picnic. The girlfriend surprised her boyfriend… he was blindfolded and had no idea what to expect! When he saw the picnic set up he was so shocked and very happy. Just like Jewels, it was nothing he had ever seen before! It was so much fun for Jewels to see the couple celebrate their anniversary. She loved being to be a part of their special surprise. 
So…are you ready to take picnic to a whole new level? All you have to do is book and show up, Hey Sweet Cincy will do the rest. To book your next event, private message Hey Sweet Cincy on social media. Hey Sweet Cincy has had a busy summer, gathering couples, friends and family members, while making memories at the park. Make sure you check out Hey Sweet Cincy's Instagram or Facebook so you don't miss out!
FB: @HeySweetCincy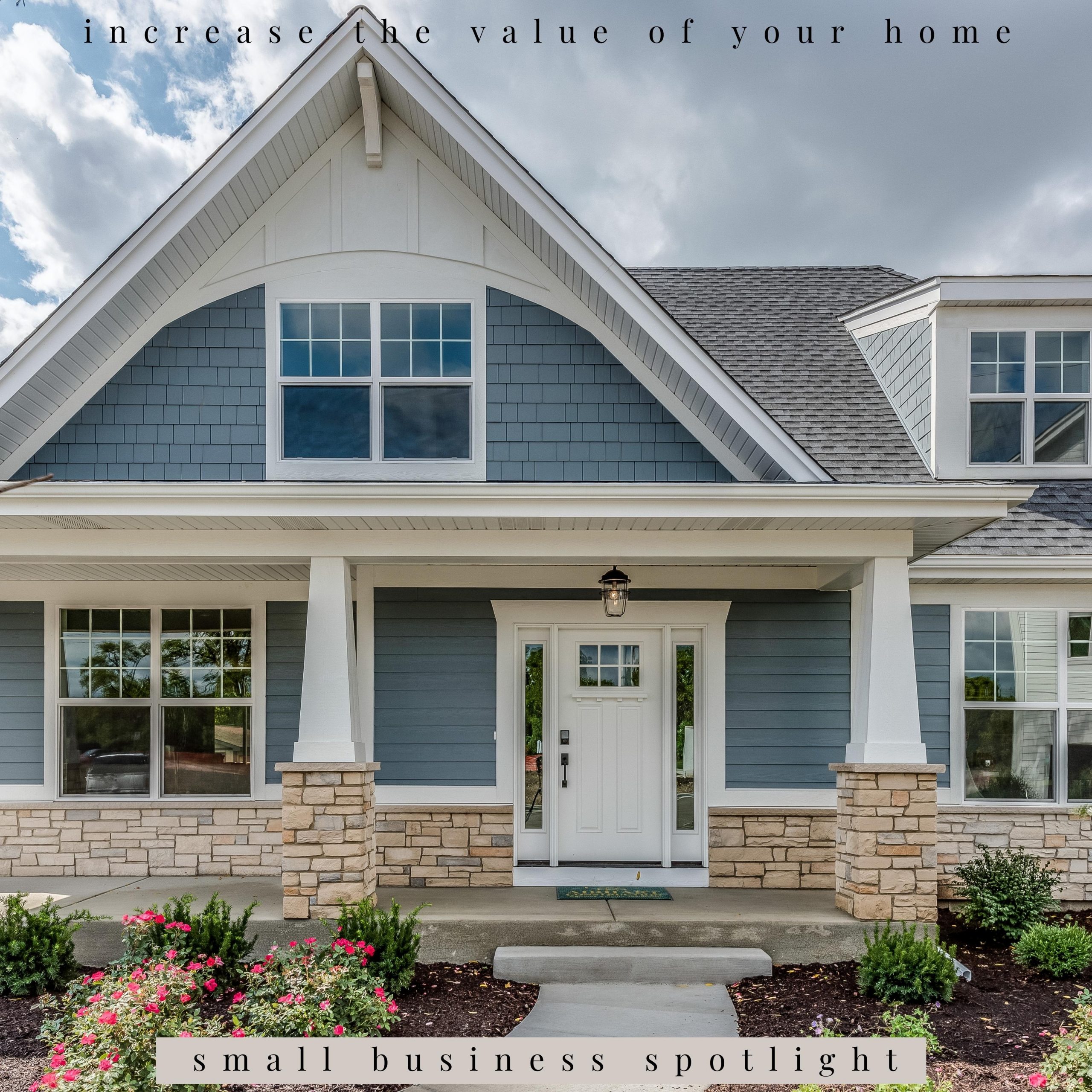 Have you ever thought about hiring a professional to pressure wash your home? Meet Israel Cruz, the small business owner of Cruz Pressure Washing, LLC. Israel is a husband, father, entrepreneur and longtime resident of Cincinnati, Ohio.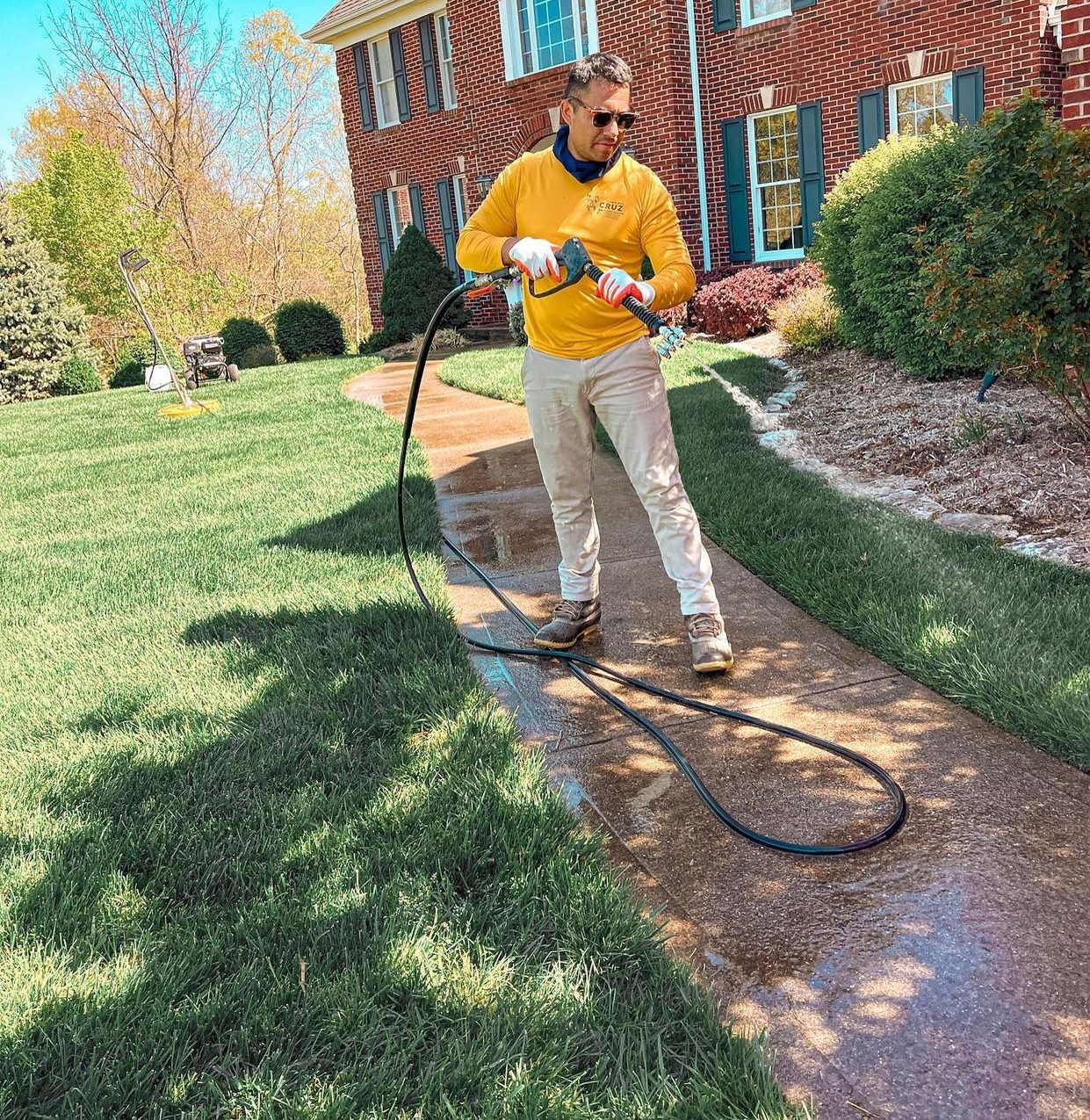 Israel provides professional power washing services in the Cincinnati area. "I enjoy being able to serve my customers by caring for their homes, and making them look the best they can be". His mission is to help you increase curb appeal and the value of your home. "By doing the dirty work for you, you have the time to focus on what's most important to you." 
So...Why pressure wash? Here are five reasons why you should hire a professional pressure washing service: 
1. Guarantee safety of your home
2. Avoid dealing with chemicals and cleaners you don't understand
3. A professional pressure washer will clean the hard to reach places
4. A professional pressure washer is insured to protect both himself AND his customers
5. A professional pressure washer is highly trained and equipped with state of the art equipment, ensuring that he has the right tools to do an excellent job on your cleaning project
It's simple…don't let the dirt build up before it's too late. Keeping your home well maintained is the key to a healthy and safe home environment. When a home is kept clean and in good repair, it is less likely to develop even worse problems in the future. If that doesn't sell you on hiring this small business, the before and after images will! *Image disclaimer: Images are in courtesy of Israel Cruz. Hannah Downs does not own the rights to these images. Images are for before + after service visual only. House is not advertised for sale.*
It's no doubt that Cruz Pressure Wash LLC will increase curb appeal and the value of your home. Take care of the little things that add up, and check out Cruz Pressure Washing LLC. You can contact him @ 513. 288. 8829 | cruzpressurewashing@outlook.com. Also, make sure to checkout his website cruzpressurewashing.com.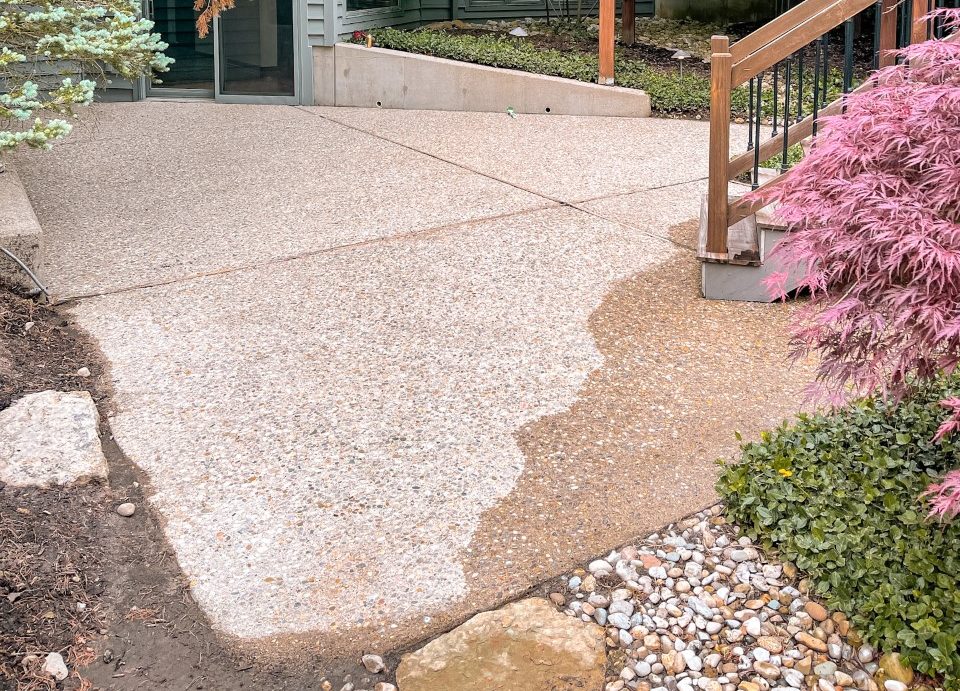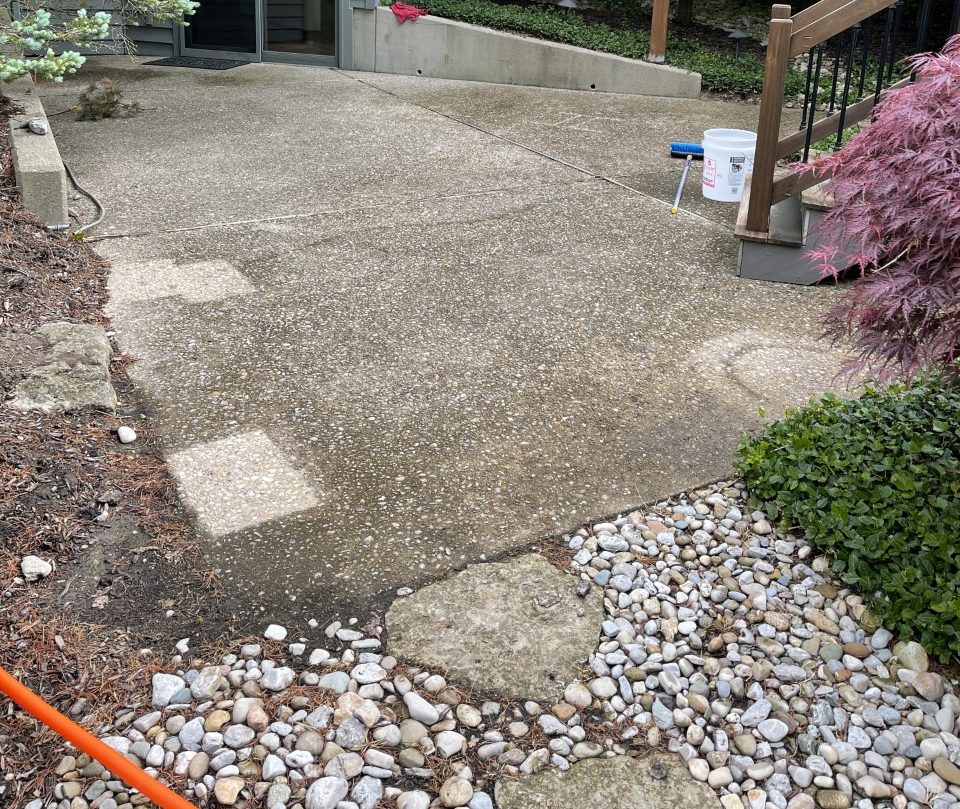 Do you want to be featured in my Small Business Spotlight? Feel free to email me: hdowns@sibcycline.com. I'd love to learn more about you and your small business! #SupportLocal