Hey Cincinnati! We have a new and amazing sushi, Thai and Seafood spot, Rosewood.
Rosewood just opened up their new restaurant in the heart of Oakley. A sister restaurant of Teak in OTR, offering several varieties of stir fry, Thai curry, fried rice, noodle dishes, and of course a vast variety of delectable sushi. Rosewood took over the location of the Oakley Fish House and still offers fresh fish dishes from the former restaurant.
Like Teak, Rosewood is a type of sturdy wood found in Southeastern Asia. It's the perfect counterpart to Teak OTR's renowned legacy of strength in service, cuisine, atmosphere and value. Visit Rosewood for lunch, drinks, apps, dinner or even make it your go-to spot for a special occasion. They have unique menu items and the perfect price points for everyone! 
We visited Rosewood for a date night and had an awesome experience! Everything was on point from the ambiance, decor, drinks, food and service. Every drink and dish tasted amazing and had a beautiful presentation. My absolute favorite was the "OMG" roll. It came out on fire... yes, literally on fire! Pairing my sushi with a side of fried rice or spicy noodles is my go-to and they have plenty of options. In addition to food, they have plenty of unique drink options. My favorite was the espresso martini, they are specially made with oat milk and taste fabulous!
Without a doubt we will be back at Rosewood for another date night or an easy take out. I am looking forward to experiencing Rosewood during spring and summer time- they have a patio that will be the perfect spot to enjoy a drink with friends. If drinks on the patio isn't your thing, don't worry. You will love the atmosphere inside too. Their green booths are the perfect "Instagramable" spot...
If you're in the Oakley area, you can check out Rosewood at 3036 Madison Rd. The restaurant is conveniently located as it is walking distance to other local shops on the Oakley Square. Rosewood is open for both lunch, dinner and runs their happy hour Tuesday through Friday from 4-6 PM. You can check out their website and order online here. You can check out their Instagram here. Support local- give Rosewood a follow and stop on by for your next outing!
Trendy Restaurants & Bars in Cincinnati
"Within the last year, a handful of trendy restaurants & bars have opened up, giving us a variety of options" - Hannah Downs of HWHD.
The city of Cincinnati is continuously growing their food & bar scene. HWHD is on the hunt to find the best spots in our city, featuring tasty food and a unique ambiance. You can find everything from upscale restaurants to local dives, and everything in between. Here's a taste of what's 
trending
 in Cincinnati-
Jeff Ruby's Steakhouse
- This high-end steakhouse is located downtown Cincinnati, adjacent to Fountain Square. Ruby's has been a Cincinnati landmark for more than twenty years but just opened their new location in October of 2022. With an interior design aesthetic featuring an updated homage to classic Art Deco opulence, you will feel transported to another place and time without having ever left town.
Frankie's Sips & Savories
- "Blending love of family, music, travel, drink & food". The children of a Gold Star Chili founder opened Frankie's the summer of 2022 in downtown Cincinnati. They opened their doors to honor their father (Frank) and his love of travel, food, friends and hosting. The walls of the entryway are decorated with Franks most popular quotes/ sayings. Throughout the restaurant are family photos from Franks travels around the world, each with a story. Everything at Frankie's is made from scratch in-house and sourced as locally as possible.
Element Eatery

-
 Located in trendy Madisonville, Element Eatery opened their doors fall of 2022. Element Eatery is not just a restaurant, it's a food hall offering a variety of different restaurants and dishes. This is THE spot for foodies, family and friends. There's also a 48-tap beer garden and bar. "Everyone can find the perfect drink to complement the unique dining options".
Placebo Bar

- 
Located right next to Element Eatery in trendy Madisonville. This aesthetic bar opened their doors late Spring of 2022. If you're looking for the perfect "Instagram-able spot", this is it. As you walk into this cocktail bar, you instantly get a roaring 20's, high-end vibe. "Placebo is a bar entirely devoted to the perfect beverage experience. Our cocktails highlight time-tested techniques with a modern touch". In addition to their fancy drinks, Placebo offers an assortment of gourmet popcorn, made in-house, to satisfy light appetites.
Ford's Garage

-
 Fords Garage is your pit stop for the best burger in town. This unique spot opened their doors at the Rookwood Pavilion in Spring of 2022. The restaurant is a 1920's garage theme, decked out in vintage cars. Model Ts and Model As hang above the bar, the bathroom sinks are made from tires and fuel pump nozzles. The burgers are great and the dining experience is unforgettable.
Alcove

-
 MadTree's Alcove opened its doors spring of 2022, in the historic neighborhood of OTR. This multi-level bar, restaurant and event space is absolutely a vibe! As you can imagine, the OTR building boasts with character, giving a trendy and aesthetic atmosphere. The mix of natural light and gorgeous Urban Blooms greenery give a warm- greenhouse feel. Have a drink, snack or stay for a meal!
Alice

-
 This hipster and trendy bar opened its doors the summer of 2022 in OTR. Alice brings an indoor/outdoor concept as it's located in an old garage-warehouse. This spot surely stands apart with its bright, colorful, industrial vibes and unique murals. On the weekends, enjoy dancing the night away on their dancefloor, while sipping on one of their signature cocktails.
Royce

-
 "A modern French brasserie and bar at fountain square, influenced by traditional European markets, NYC brasseries, and French delicatessens". This chic spot opened late summer of 2022, bringing an upscale ambiance vibe to our city. The lovely music and bold decor make this restaurant a trendy place to relax and grab a bite. The wall-to-wall accordion doors open up to the patio, bringing a private feel, even though you're in the center of the city.
La Cantina

- 
La Cantina started as a pop-up at Crown Republic Gastropub in fall 2021. Its popularity quickly took off and their doors permanently opened early 2022. The restaurant features contemporary, authentic Mexican cuisine and cocktails. There are flavors and dishes from all eight regions of Mexico. Everything is fresh and even gluten free! Their new space features a bright, organic and calming atmosphere, with plants and natural design.
Don't miss the chance to visit trendy restaurants & bars, with amazing ambiance, tasty food, and top-notch service. Check out
https://homewithhannahdowns.com/the-blog
 for more places to visit & things to do in the city of Cincinnati.
As the city of Cincinnati is continuously growing their food & bar scene, the housing industry is growing too! If you're looking for a new and trendy place to call home, contact your local agent, Hannah Downs. Visit HomewithHannahDowns.com for more information on All Things Cincy.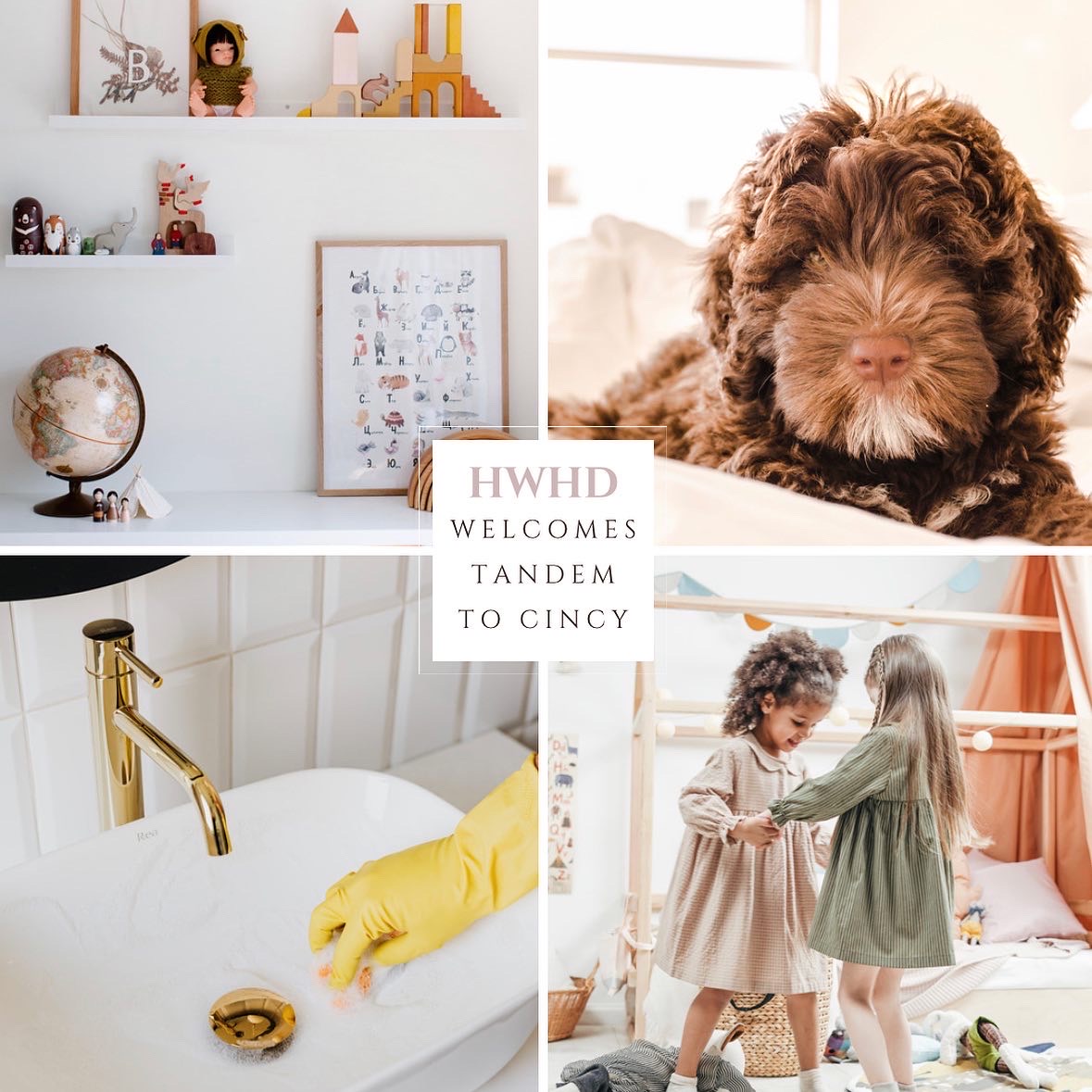 Hey Cincinnati! Are you looking for reliable child care or pet care? Looking for someone reliable to tidy up + help around the house? Look no further, Tandem is now launching in our city! Tandem is here to help with all of your care + household needs. I am beyond excited to welcome this expedient platform to our city. 
Tandem is the only free network for care and household connections. "We believe connections to reliable providers shouldn't come at a cost. That's why we created a free, easy-to-use platform to find child care, house cleaning, and pet care providers in Ohio. We facilitate connections to pre-screened care providers who have built a reputation on the platform. We're on a mission to connect as many people as possible, for free."- Olivia, founder of Tandem. 
Tandem providers offer child care, house cleaning, pet care and more! Within these categories, you can post jobs on your own schedule. So, what does that mean? You can now find a last minute, date night sitter, or even a full-time nanny. Same thing goes for pet care... You can find someone to watch your pet for the weekend or find someone to walk them for an afternoon. Your needs can be in advance or ASAP. Tandem lets you hire who you need, on your timeline.
Each family is connected with vetted, well-qualified care providers. All Tandem caregivers complete a background check and it must be returned with zero flags before they get hired for their first job.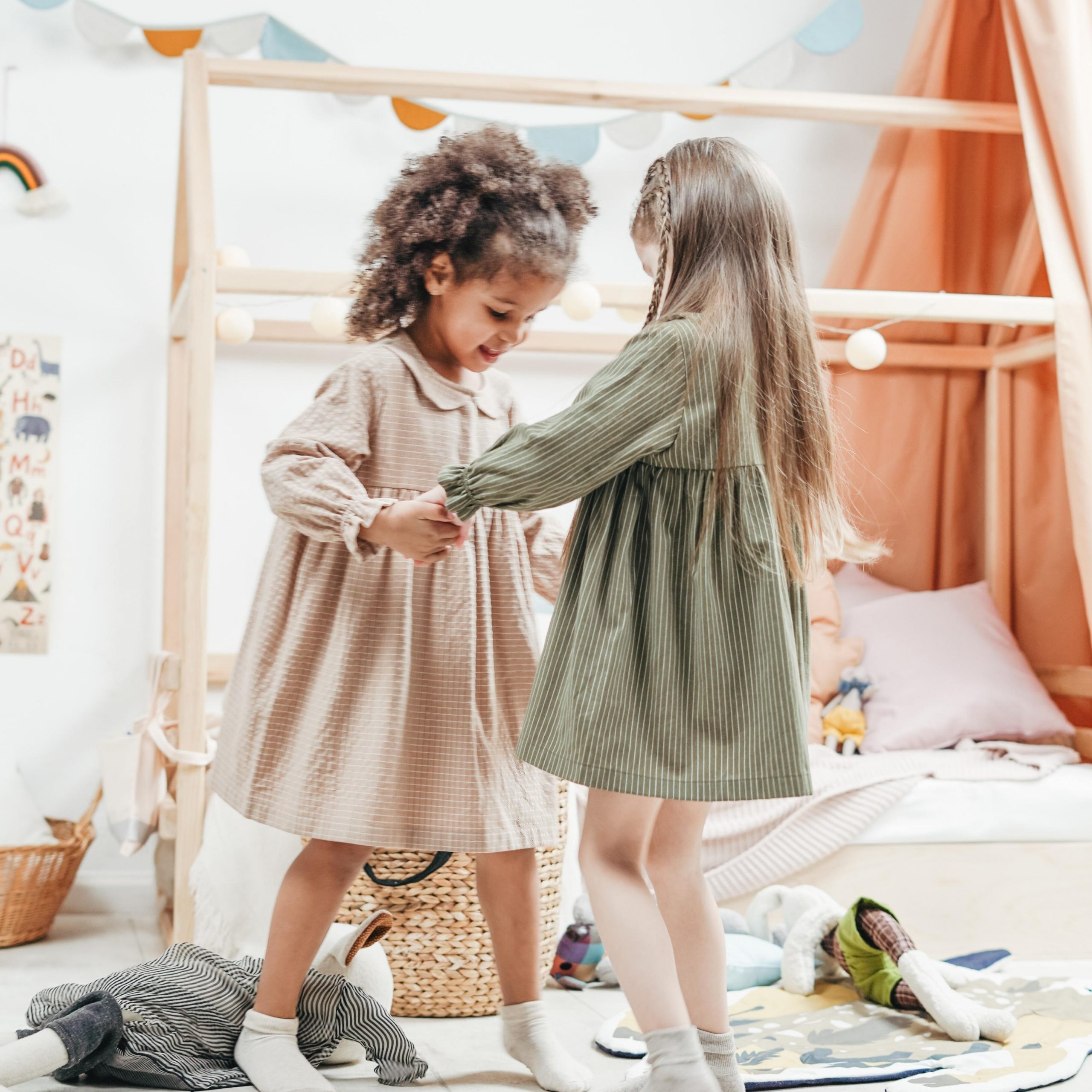 Tandem was founded in Columbus, Ohio in 2019 and has over 10,000 users in Central Ohio today. Tandem is now expanding to Cincinnati and Cleveland, allowing more people to take advantage of the free network they've built. 
The idea of Tandem was started by Olivia at just 10 years old. Olivia had started a neighborhood kids camp right in her backyard. Over the years, the camp grew and connected her with a network of families to care for. She realized the power of trust-based connections in the childcare industry and wanted to make this process easier for families and other care providers. 
With the industry challenges in mind, she created Tandem. The goal was to replicate word of mouth, which is why Tandem is completely free, removing typical barriers. Olivia has built a female-run team of 16. She works hard every day to grow her platform and help people in need of reliable care and household services. 
Any parent looking for reliable child care. This could be a full-time nanny or a one-time sitter. 

Anyone looking for a reliable pet sitter. This could be for walks, feeding, overnight sitting, or long-term boarding.

 

Anyone looking for a reliable house cleaner. This could be for your personal home or even your investment property (Airbbnb or hotel).

Any parent looking for assistance with errands. Tandem has providers for grocery delivery, laundry help, sports lessons, music lessons and more.
Tandem will connect you with an active network of care providers in a variety of industries, based on your specific wants and needs. You don't have to be in need of a provider to use Tandem. If you're a care provider yourself, Tandem is also for you!  
Earn money while having fun! If you're a caregiver looking for a job, Tandem is for you! Tandem is known for being different than other platforms like Care, Rover or SitterCity. Tandem care providers get to keep 100% of their earnings! Build your reputation by using Tandems online platform. This platform will help you get booked by families in need of your service(s). The more experience, references and reviews, the more families will feel confident in their choice to hire you. Start building your online platform here.
Hire a Tandem Care Provider
Once you have an account, post your need as a job and browse care providers in your area. Care providers will be able to view your job right away.
In the meantime, you can invite candidates to apply who match your preferences. You'll be notified when you receive applicants, and then you can review profiles, ask questions, schedule interviews or do additional vetting. Once you've found the right fit, you'll be able to hire a provider. Once hired, you'll receive a text notification to pay your care provider when the job ends, or in accordance with the payment schedule you set up. You can edit the amount or add a tip. Your provider will immediately receive their earnings. 
Finding a network of trustworthy and reliable care/household providers can sometimes be stressful and time-consuming. Tandem has taken the fees, time and unnecessary barriers out of the process. With Tandem, connections are easily formed, based on each individual's needs and trust. Make things easier for you and your family and join Tandem today!
Support local this holiday season (better yet, year-round) and buy your baked goods from Sugar Baby Bakehouse! I love a good sweet treat… in my opinion Sugar Baby Bakehouse has some of the best in town. Here are a few reasons why you should shop from your local bakery, Sugar Baby Bakehouse- 
1.Supporting local goes a long way…. You can be a part of making someone's dreams come true. 
When buying store-bought treats, you're essentially supporting a huge chain that has locations all over the country. When buying local, you're supporting a new business with big dreams! Meet Haley Chapline, the owner of Sugar Baby Bakehouse. Haley has big dreams to fill her mother's shoes. When Haley was a little girl, she watched her mom in the kitchen do what she absolutely loved to do. Her mom's passion and skill for baking definitely passed down to her. After attending college in St. Louis, Haley then switched it up and went to culinary school to fulfill her passion. "When you gather with friends, food and drinks are always involved. It makes people feel joyful and I love that."- Haley Chapline, owner of Sugar Baby Bakehouse 
As Haley finished culinary school, she became a chef at the largest owned corporate restaurant in Downtown Cincinnati. She then blended her training and experience, added a scoop of entrepreneurial spirit and launched her own business called Sugar Baby Bakehouse. Haleys goal is to own a business she's passionate about, while being flexible at home, just like her mother once did. As of right now, Haley bakes her delicious treats from her kitchen at home. As her business continues to expand, she is going to need her own commercial space. We can be a part of making her dreams come true by purchasing her treats!  
2. Let's be honest…these local treats taste better than any store-bought treats.  
Fresh local treats from Sugar Baby Bakehouse hands down top any grocery store-bought treats. Not only do they taste better but they are made with a better quality, selection and service. "I grew up in the kitchen with my Southern mother where I learned all our family recipes, passed down from previous generations.  Over the years, my love of cooking grew into a passion and I started creating my own recipes"-Haley. Sugar Baby Bakehouse offers a variety of treats such as cookies, cake jars (my favorite), custom cakes, cupcakes and cake pops. Although she offers a variety, her favorite things to bake are custom kids cakes and just about anything southern. "Kids cakes are always bright and fun and southern recipes remind me of my mom". Haley loves to get creative in the kitchen… you want it? Chances are, she can bake it! You can order your treats by reaching out via social media, phone call/text or through the Sugar Baby Bakehouse website- 
Instagram: @SugarBabyBakehouse  
Phone: 513.399.5420  
Website: https://www.sugarbabybakehouse.com/ 
Make sure you reach out in advance for your custom order. Once your order is placed, it typically takes 48 hours to be baked and shipped.  
 3. Sugar Baby Bakehouse gives back to charity. 
Sugar Baby Bakehouse makes it a priority to give back and has helped make a difference in the lives of many. Every month, Sugar Baby Bakehouse donates 10% to a charity of choice. Every sale goes towards giving back but there is also a donation link on their website and on their social media page. Sugar Baby Bakehouse has given to charities such as the Ronald Mcdonald House, Save the Animals foundation, Special Olympics of Hamilton County and the 2TenDevelopment. "I want our baked goods to help spread love and be shared because food is at the center of all gatherings where memories are made"- Haley Chapline, owner of Sugar Baby Bakehouse.  
If you're buying treats for your upcoming holiday party, Valentine's Day, an upcoming birthday/wedding or simply just because you have a sweet tooth, skip the grocery and support local. Follow along and support Sugar Baby Bakehouse as their journey continues to grow! You can find them on social media @SugarBabyBakehouse. Enjoy!