ranch | 3 bed | 2 full bath | finished basement | full renovation | $265,900
This updated ranch is move in ready! Fully renovated to open-concept living with stunning finishes throughout. Renovations include- fully remodeled kitchen, beds, baths and LL. Brand new roof, windows, HVAC, electric, deck, landscaping, LL carpet, paint, carport + more! Featuring original HW floors, SS
 appliances, granite countertops & abundant space to entertain out back. Moments away from Summit Park.
Want to set up a private tour? Questions?
Contact Hannah Downs or Jeri O'Brien-Lofgren today!
513-324-1162 | hdowns@sibcycline.com | 513-266-8568 | jobrien@sibcycline.com | Or fill out the form below!
It's That Time of the Year Again
Home enthusiasts...our favorite time of the year is here! This fall, the city of Loveland welcomes the 59th annual HOMEARAMA®. HOMEARAMA® features six fully decorated and landscaped luxury homes, in the new ChimneyRidge subdivision. Take a tour of these stunning and unique, brand new construction homes from September 3rd through September 18th, 2022. This year, the HOMEARAMA® experience is moments away from downtown Loveland shops, restaurants and the bike trail. It's time to shop, eat, drink and explore the vibrant neighborhood of Loveland!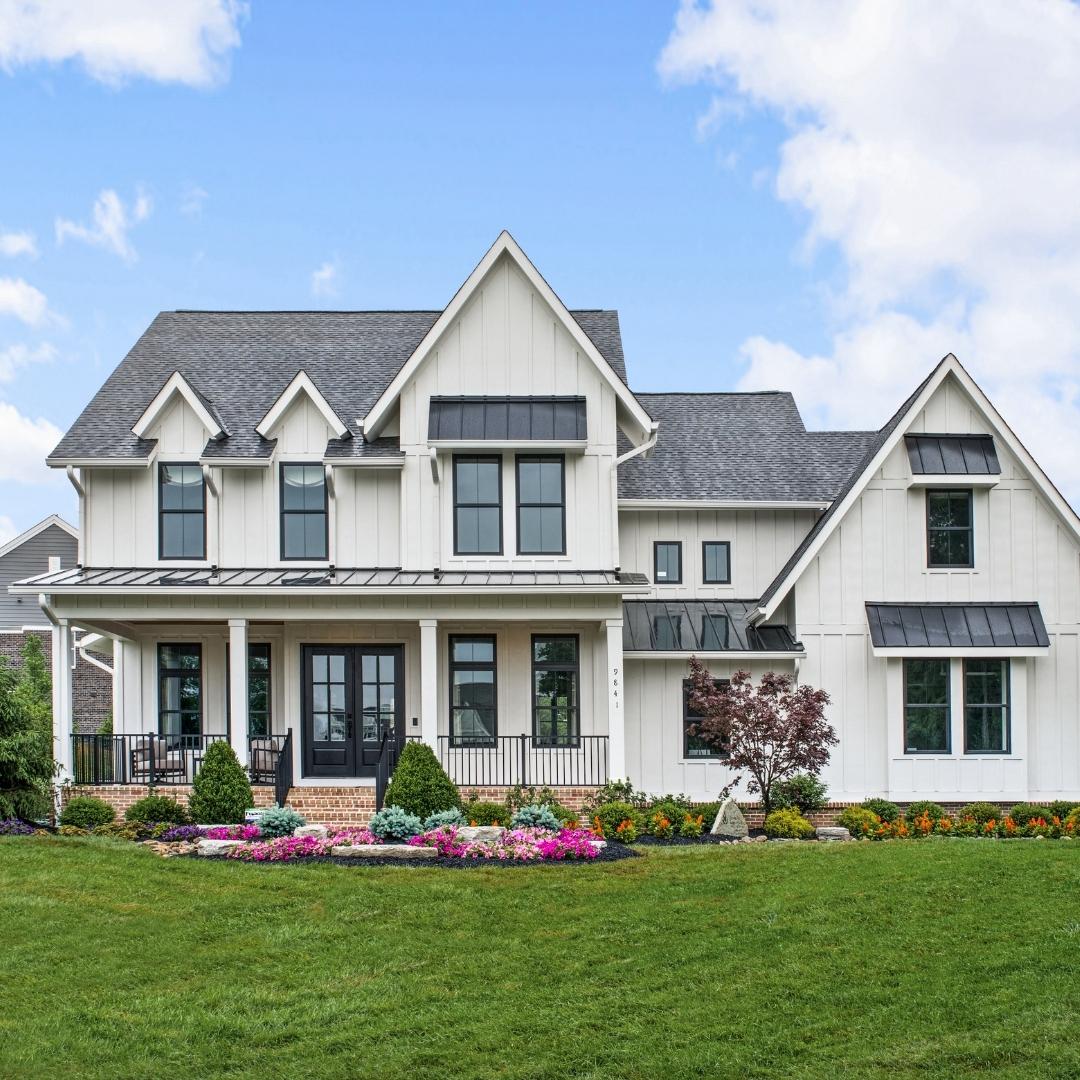 "Discover an all-new community with old-world charm, gas lights and a lush wooded site"
HOMEARAMA® is a display of fully decorated and landscaped custom homes, that demonstrate the latest in construction, design, staging and technological innovations. This year, HOMEARAMA® features five local builders: AR Homes, Drees Homes, Fry Homes, Justin Doyle Homes, and WP Land Company. Every year the trends continue to change and I am amazed at what each builder brings to the table. Every home is unique and has its own special touch. Learn more about each builder
here.
The show is scheduled September 3rd through the 18th. Tours are available Monday through Thursday from 4-9 PM, Friday through Sunday Noon-9 PM. You tour each home at your own pace. Tickets are $20.00 at the gate. Discount tickets are available
online
 or on the Cincinnati HOMEARAMA® app for $19.00. Children 12 and under are admitted for free. The address is 10377 Butterworth Road, Loveland, OH 45140.
Tickets include on-site parking. On the weekends, show attendees can park at 220 E. and 227 E. Loveland Avenue (East Loveland Nature Preserve) and ride the shuttle to the show. The shuttle will run every 15 minutes from downtown Loveland to the HOMEARAMA® site and back to Downtown Loveland. The shuttle service is only available on weekends but will be available on Monday, September 5th from 11:45 AM – 9:15 PM.
There are exciting events planned throughout the HOMEARAMA® experience such as a pop-up art show, car show, "sip and shop", plus more! Check out their list of events 
here.
 Throughout the show there will be vendors, live music, food and drinks. Download the fact sheet 
here,
for additional useful information about the show.
While you're out touring these 1M+ custom homes, don't forget about simple living! Take a much shorter tour of the HOMEARAMA® Tiny Home. This innovative tiny house will be available to visit every day of HOMEARAMA® show, don't miss it!
The Neighborhood | Location
The new ChimneyRidge subdivision is located in Warren County and is part of the Little Miami School District. It is limited to 30 homesites, many backing up to private, wooded and sloping rear yards, with lots up to two acres. If you're interested in learning more about the development and what's available, feel free to contact me.
The HOMEARAMA® experience is moments away from downtown Loveland shops, restaurants and bike trail. Loveland has been ranked as a top 5 places to live by Ohio Magazine and number 6 on the list of top small cities to live and work by USA.com. Looking to grab a bite or drink while you're in the area? Check out this list of local dining here. If you're really in for an adventure, check out this list of local attractions. 
Imagine making one of these gorgeous homes your own...
Want to continue the conversation and tour more new construction communities around here? Well, you've come to the right place! I have connections to various builders throughout the Cincinnati area. I'd love to connect and show you some established/ new construction neighborhoods around our city. There is so much Cincinnati has to offer and I'm ready to help every step of the way! 
Contact me to get started.
*Photos provided by WP Land Company​*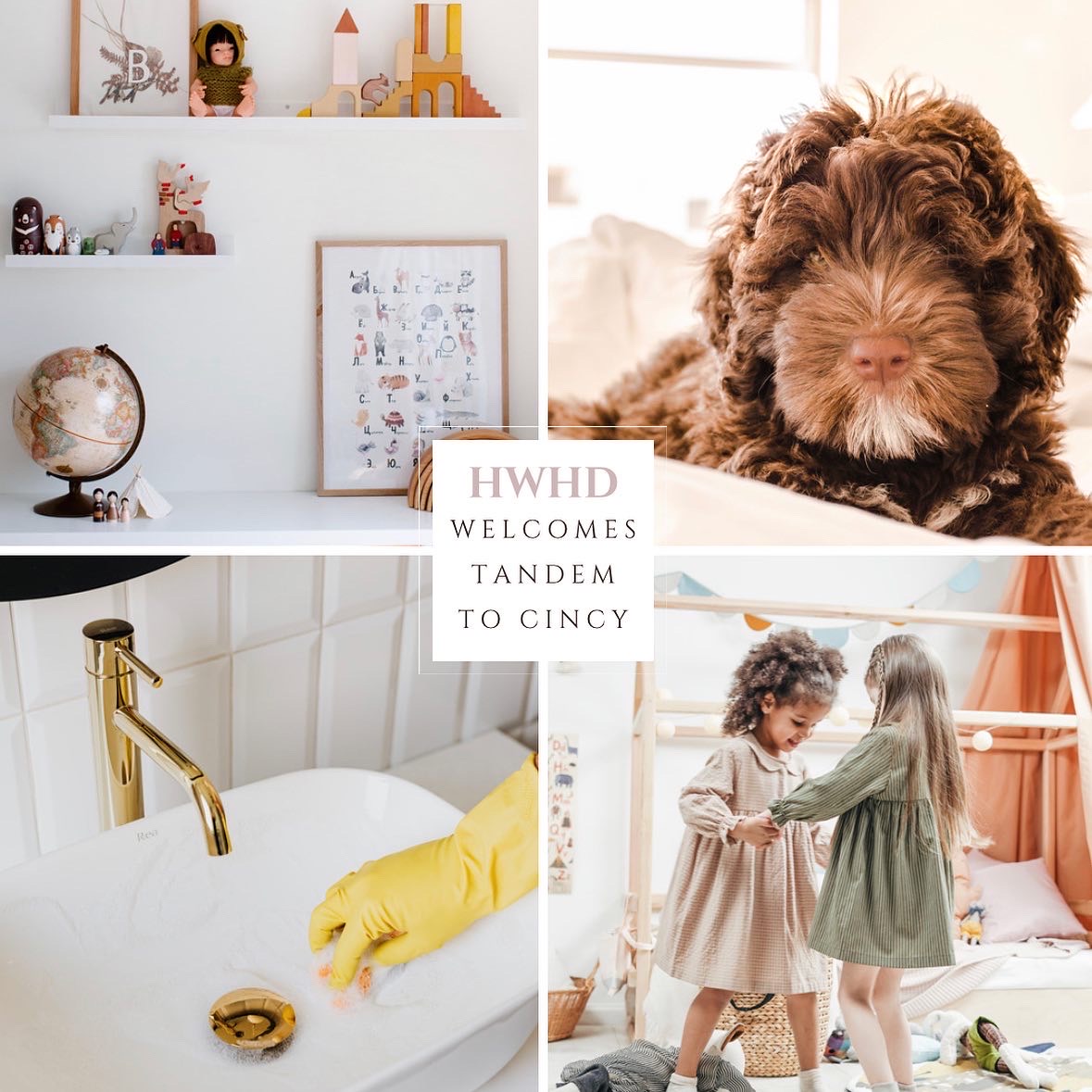 Hey Cincinnati! Are you looking for reliable child care or pet care? Looking for someone reliable to tidy up + help around the house? Look no further, Tandem is now launching in our city! Tandem is here to help with all of your care + household needs. I am beyond excited to welcome this expedient platform to our city. 
Tandem is the only free network for care and household connections. "We believe connections to reliable providers shouldn't come at a cost. That's why we created a free, easy-to-use platform to find child care, house cleaning, and pet care providers in Ohio. We facilitate connections to pre-screened care providers who have built a reputation on the platform. We're on a mission to connect as many people as possible, for free."- Olivia, founder of Tandem. 
Tandem providers offer child care, house cleaning, pet care and more! Within these categories, you can post jobs on your own schedule. So, what does that mean? You can now find a last minute, date night sitter, or even a full-time nanny. Same thing goes for pet care... You can find someone to watch your pet for the weekend or find someone to walk them for an afternoon. Your needs can be in advance or ASAP. Tandem lets you hire who you need, on your timeline.
Each family is connected with vetted, well-qualified care providers. All Tandem caregivers complete a background check and it must be returned with zero flags before they get hired for their first job.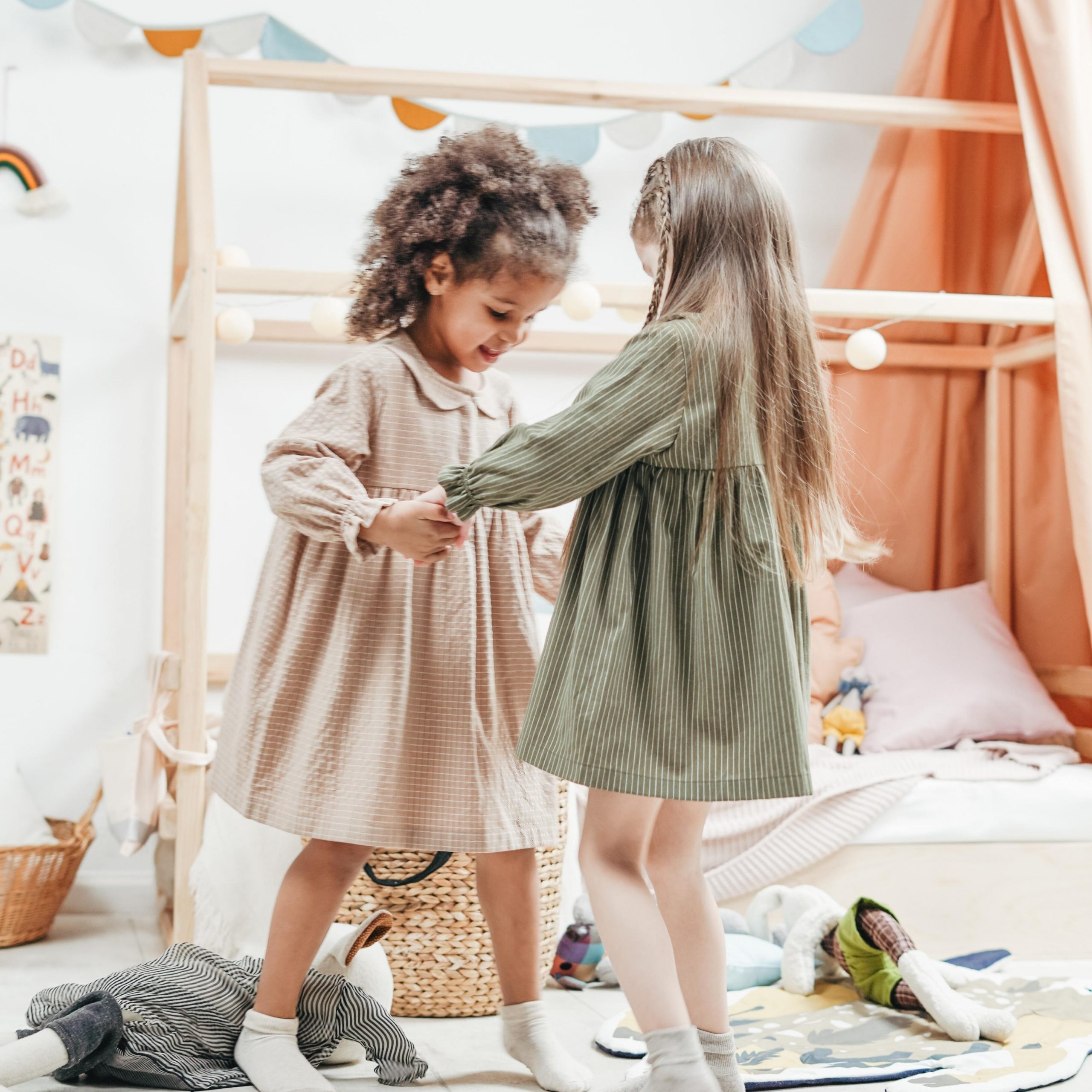 Tandem was founded in Columbus, Ohio in 2019 and has over 10,000 users in Central Ohio today. Tandem is now expanding to Cincinnati and Cleveland, allowing more people to take advantage of the free network they've built. 
The idea of Tandem was started by Olivia at just 10 years old. Olivia had started a neighborhood kids camp right in her backyard. Over the years, the camp grew and connected her with a network of families to care for. She realized the power of trust-based connections in the childcare industry and wanted to make this process easier for families and other care providers. 
With the industry challenges in mind, she created Tandem. The goal was to replicate word of mouth, which is why Tandem is completely free, removing typical barriers. Olivia has built a female-run team of 16. She works hard every day to grow her platform and help people in need of reliable care and household services. 
Any parent looking for reliable child care. This could be a full-time nanny or a one-time sitter. 

Anyone looking for a reliable pet sitter. This could be for walks, feeding, overnight sitting, or long-term boarding.

 

Anyone looking for a reliable house cleaner. This could be for your personal home or even your investment property (Airbbnb or hotel).

Any parent looking for assistance with errands. Tandem has providers for grocery delivery, laundry help, sports lessons, music lessons and more.
Tandem will connect you with an active network of care providers in a variety of industries, based on your specific wants and needs. You don't have to be in need of a provider to use Tandem. If you're a care provider yourself, Tandem is also for you!  
Earn money while having fun! If you're a caregiver looking for a job, Tandem is for you! Tandem is known for being different than other platforms like Care, Rover or SitterCity. Tandem care providers get to keep 100% of their earnings! Build your reputation by using Tandems online platform. This platform will help you get booked by families in need of your service(s). The more experience, references and reviews, the more families will feel confident in their choice to hire you. Start building your online platform here.
Hire a Tandem Care Provider
Once you have an account, post your need as a job and browse care providers in your area. Care providers will be able to view your job right away.
In the meantime, you can invite candidates to apply who match your preferences. You'll be notified when you receive applicants, and then you can review profiles, ask questions, schedule interviews or do additional vetting. Once you've found the right fit, you'll be able to hire a provider. Once hired, you'll receive a text notification to pay your care provider when the job ends, or in accordance with the payment schedule you set up. You can edit the amount or add a tip. Your provider will immediately receive their earnings. 
Finding a network of trustworthy and reliable care/household providers can sometimes be stressful and time-consuming. Tandem has taken the fees, time and unnecessary barriers out of the process. With Tandem, connections are easily formed, based on each individual's needs and trust. Make things easier for you and your family and join Tandem today!
It's always great to have family visit and stay with you over the holidays. You get to be a tourist in your own city, as you show them around your fav places and eat at local hot spots. When your guests arrive, you want to make sure they feel comfortable in your home. Here's a holiday hosting checklist of ways to make your guests feel welcome in your home this season:
-Offer to leave a key or your keyless entry code. Sometimes it's just easier that way.
-Offer a house tour upon arrival. Make sure your guests feel comfortable and know where everything is (especially where the extra toilet paper or towels are located, ha!)
-Have the essentials clean and ready to go. Make sure you have nice, clean sheets, plenty of fluffy pillows, and extra blankets near the bed. Have extra towels clean and folded. Everyone has different comfort levels and what you might think is enough actually won't be!
-Have a welcoming basket! Collect body wash, shampoo, toothpaste, lotion, toothbrushes etc. and put them in a cute basket in your guest room.  (I love using free samples or hotel freebies that I've collected for this.) Maybe even add some of their fav snacks and candy!
-Make room for their belongings. Whether they're staying in a spare bedroom room or sleeping on an air mattress in the living room, you want to make sure to provide an area where your guests can put their things and not feel like they're in the way.
-Place a charger by their bed. There is nothing worse than traveling and forgetting your phone charger.
-Have extra water bottles ready to go! Setting a water bottle or two on your night stand can add an extra touch.
-Have a notecard with the wifi password written down so your guests can easily access the internet.
-Stock the fridge. Is there a special snack or drink you know your guests love? Get it all at the store beforehand. Make sure you have enough alcohol and coffee. Remember, they are on vacation!
-Get out of the house! Provide a travel guide or make an itinerary. Yes, I've made an itinerary for my family this week! You get to show off your city, make it fun.
Making friends and family feel welcome is so important. Give yourself a pat on the back for being this years host. I hope you enjoy this special time with your loved ones! Happy Holidays!