ranch | 3 bed | 2 full bath | finished basement | full renovation | $265,900
This updated ranch is move in ready! Fully renovated to open-concept living with stunning finishes throughout. Renovations include- fully remodeled kitchen, beds, baths and LL. Brand new roof, windows, HVAC, electric, deck, landscaping, LL carpet, paint, carport + more! Featuring original HW floors, SS
 appliances, granite countertops & abundant space to entertain out back. Moments away from Summit Park.
Want to set up a private tour? Questions?
Contact Hannah Downs or Jeri O'Brien-Lofgren today!
513-324-1162 | hdowns@sibcycline.com | 513-266-8568 | jobrien@sibcycline.com | Or fill out the form below!
Shop Local This Holiday Season in Cincy
Polished with LC- mobile nail tech- treat your wife, girlfriend, sister or friend to an at home manicure with Lauren. For pricing, questions, or to book your mani, text Lauren Camil- 513-253-5368
The Cheesecakery- Coffee shop and bakery- these treats will make your holiday season sweet! Great for holiday parties. Check them out in Madisonville, or order online here. 
Pinecone Home- personalized home decor- great gift idea for just about anyone. Personalize a charcuterie board with your initials, and much more. Check them out and order online here. 
Cincy Sleepovers- luxury sleepover rental co- consider gifting a special kiddo in your life their "Twas the Night Before Christmas" sleepover experience. Request a quote here.
&Sundries- local shop that has it all- soaps, candles, gifts and more! Order online here or check out their store in East Walnut Hills.
Argos- pet shop- make sure your fur baby feels included this holiday season. You can shop at Argos three locations: Madeira, East Walnut Hills, or Pleasant Ridge.
DEERHAUS DECOR- a sustainable general store- tons of small gift ideas, including plants, home goods, accessories and more! Shop in OTR or 
online here.
Lane + Kate- fine jewelry- gift your loved one a special piece of jewelry while supporting local. 
Schedule a design consultation and online shop here.
You can also visit their store, located in OTR.
The Sugar Boutique-cocoa Bombs-perfect stocking stuffers or white elephant gift! To order, visit their Facebook page here. 
Cosmic Moon Sisters- custom soy wax candles- perfect stocking stuffers or white elephant gift. You can order online here.
Shannon Patty Art- watercolor artist specializing in custom portraits- gift a painting of a wedding venu, home and more! Check out Shannons art here.
The Oakley Soap Co- unique soaps and scrubs- easy and perfect gift idea. Everyone needs soap! Support this local mom and shop here.
Nest- unique gift boutique- they have gifts for all occasions that will make a distinctive statement about how much you care. Check out their store on Michigan Ave, in Hyde Park.
Pomegranate & Lime- for the ladies, gents, baby, home, gifts and more! "Beautiful gifts.. classic with a twist". Stop by their store, located in Mariemont.
WoodBottom Quail Farms- homemade bread, bourbon infused jams jellies & caramel- a sweet treat for all!
 Shop online here,
or stop by in person! The farm is out in Bethel, Ohio. *Please call in advance to make sure they have product available*
HWHD- your local Realtor- shopping BIG this holiday season? Home with Hannah Downs can help you find your special home for the holiday! HWHD specializes in buying, selling and building in the Cincy area. To schedule your consultation, contact Hannah Downs, 513-324-1162, hdowns@sibcycline.com.
With the holiday season in full swing, it's more important than ever to keep our small businesses top of mind. Shopping small supports our local businesses and family businesses, who work hard every day. They cater to their community and to their employees. So, why not support them? If you're a small business in Cincinnati and want to be featured, please reach out to me. I'd love to support you, too!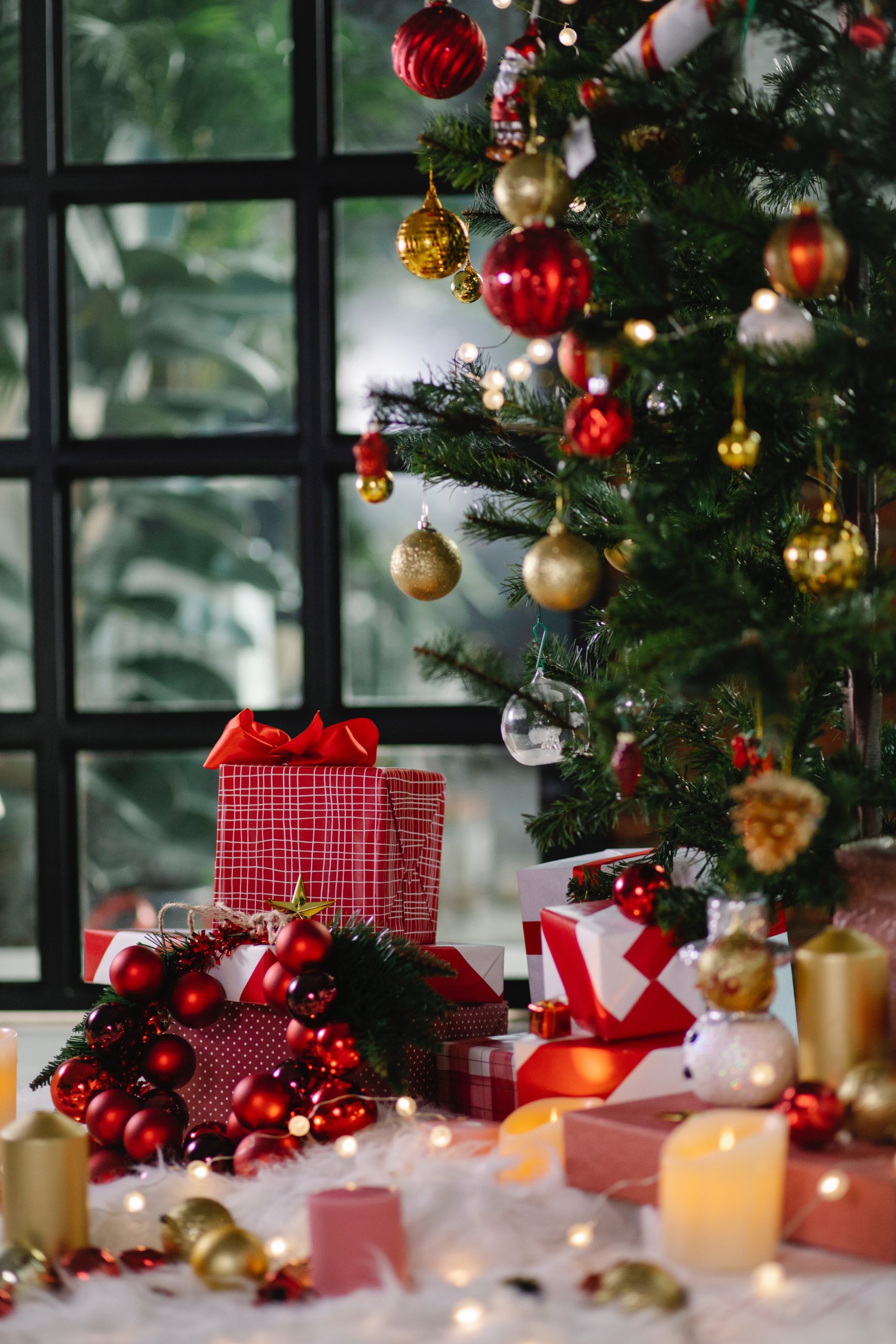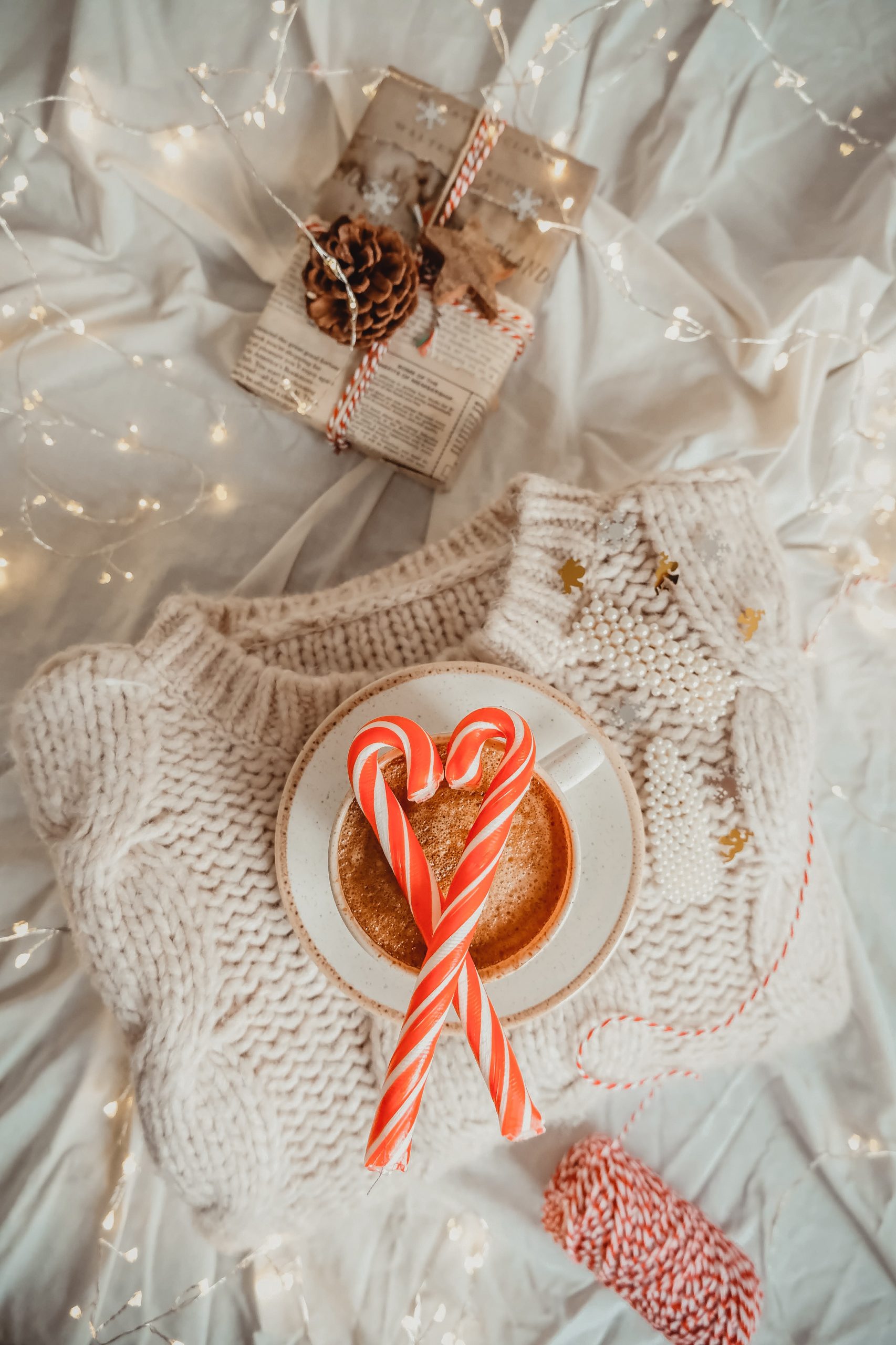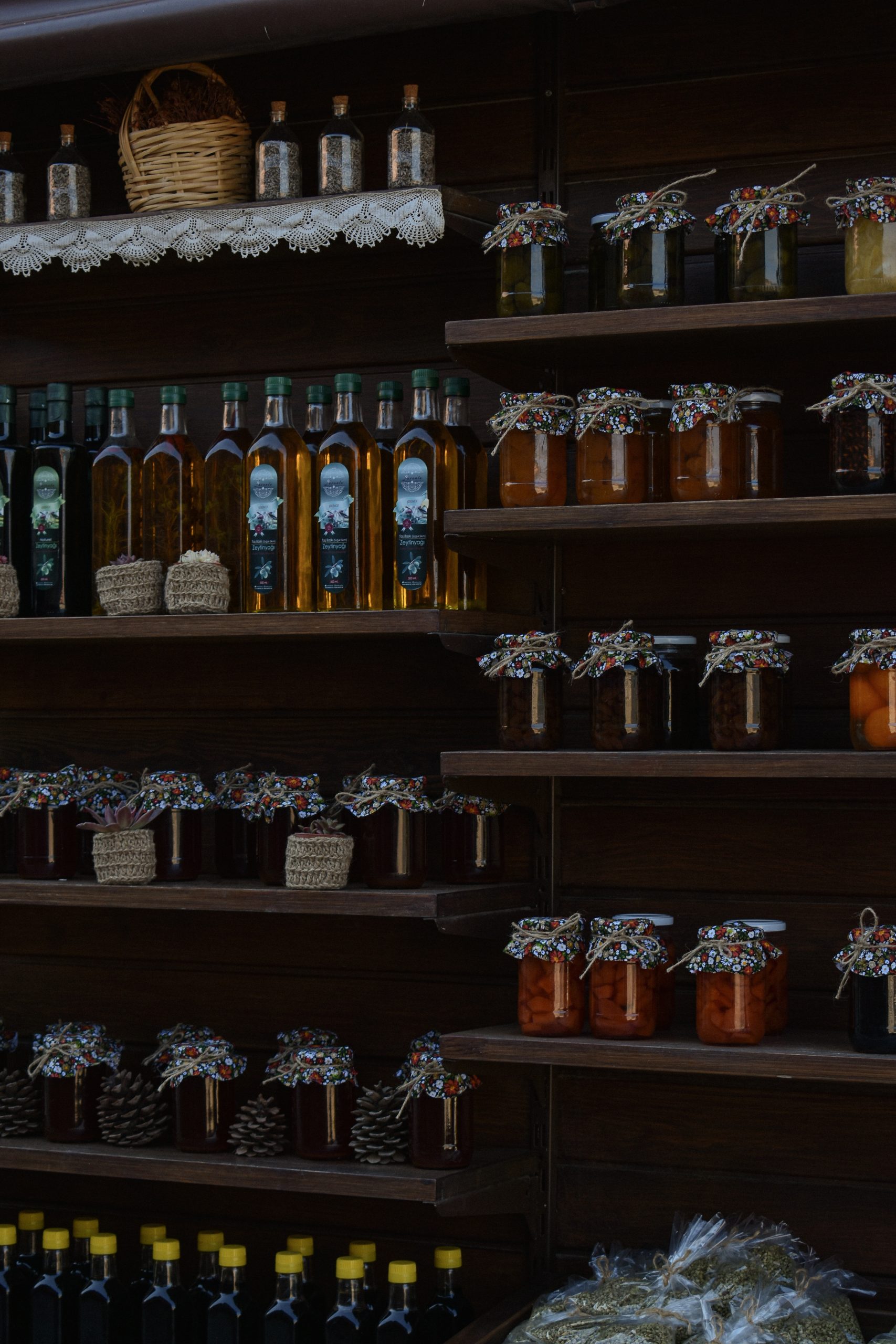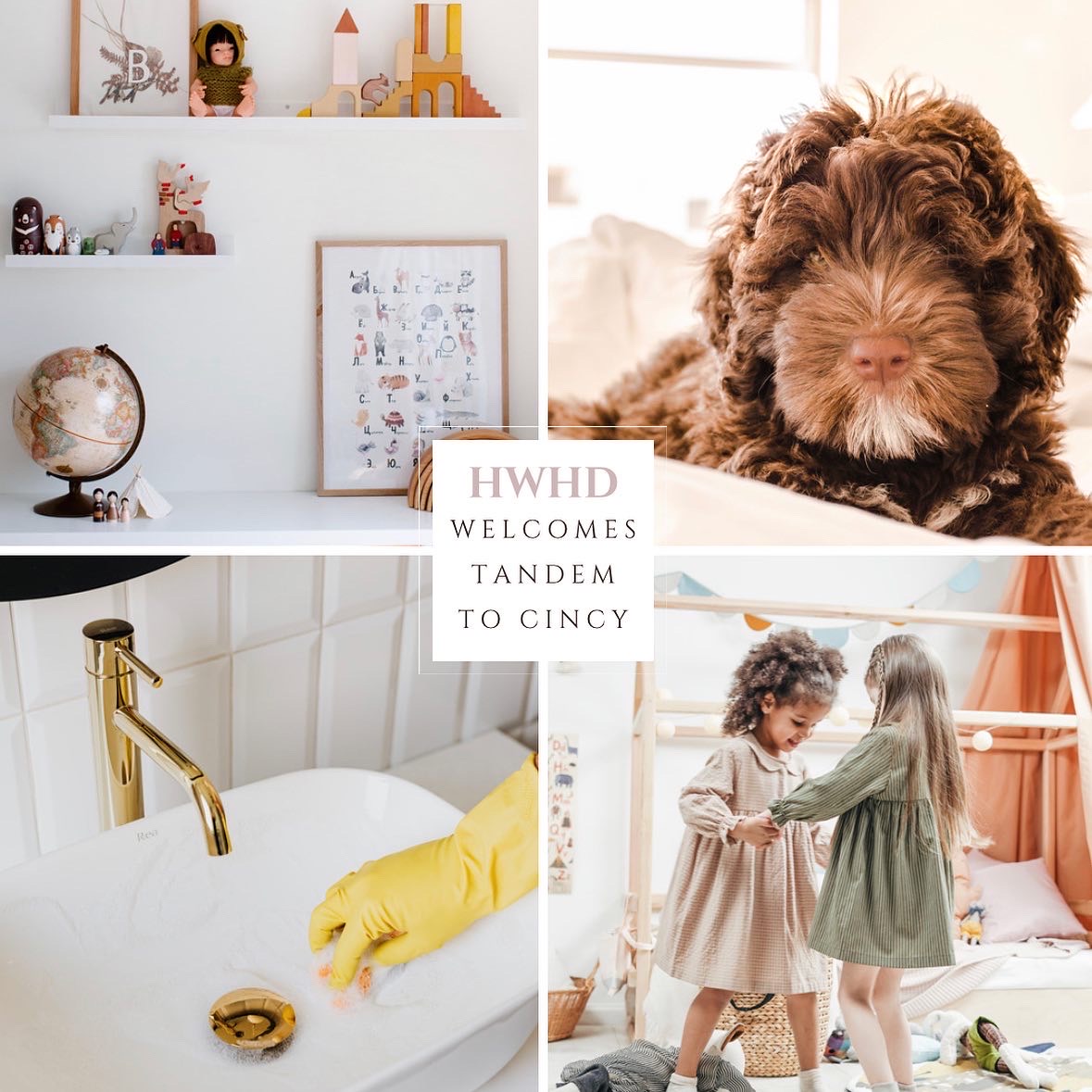 Hey Cincinnati! Are you looking for reliable child care or pet care? Looking for someone reliable to tidy up + help around the house? Look no further, Tandem is now launching in our city! Tandem is here to help with all of your care + household needs. I am beyond excited to welcome this expedient platform to our city. 
Tandem is the only free network for care and household connections. "We believe connections to reliable providers shouldn't come at a cost. That's why we created a free, easy-to-use platform to find child care, house cleaning, and pet care providers in Ohio. We facilitate connections to pre-screened care providers who have built a reputation on the platform. We're on a mission to connect as many people as possible, for free."- Olivia, founder of Tandem. 
Tandem providers offer child care, house cleaning, pet care and more! Within these categories, you can post jobs on your own schedule. So, what does that mean? You can now find a last minute, date night sitter, or even a full-time nanny. Same thing goes for pet care... You can find someone to watch your pet for the weekend or find someone to walk them for an afternoon. Your needs can be in advance or ASAP. Tandem lets you hire who you need, on your timeline.
Each family is connected with vetted, well-qualified care providers. All Tandem caregivers complete a background check and it must be returned with zero flags before they get hired for their first job.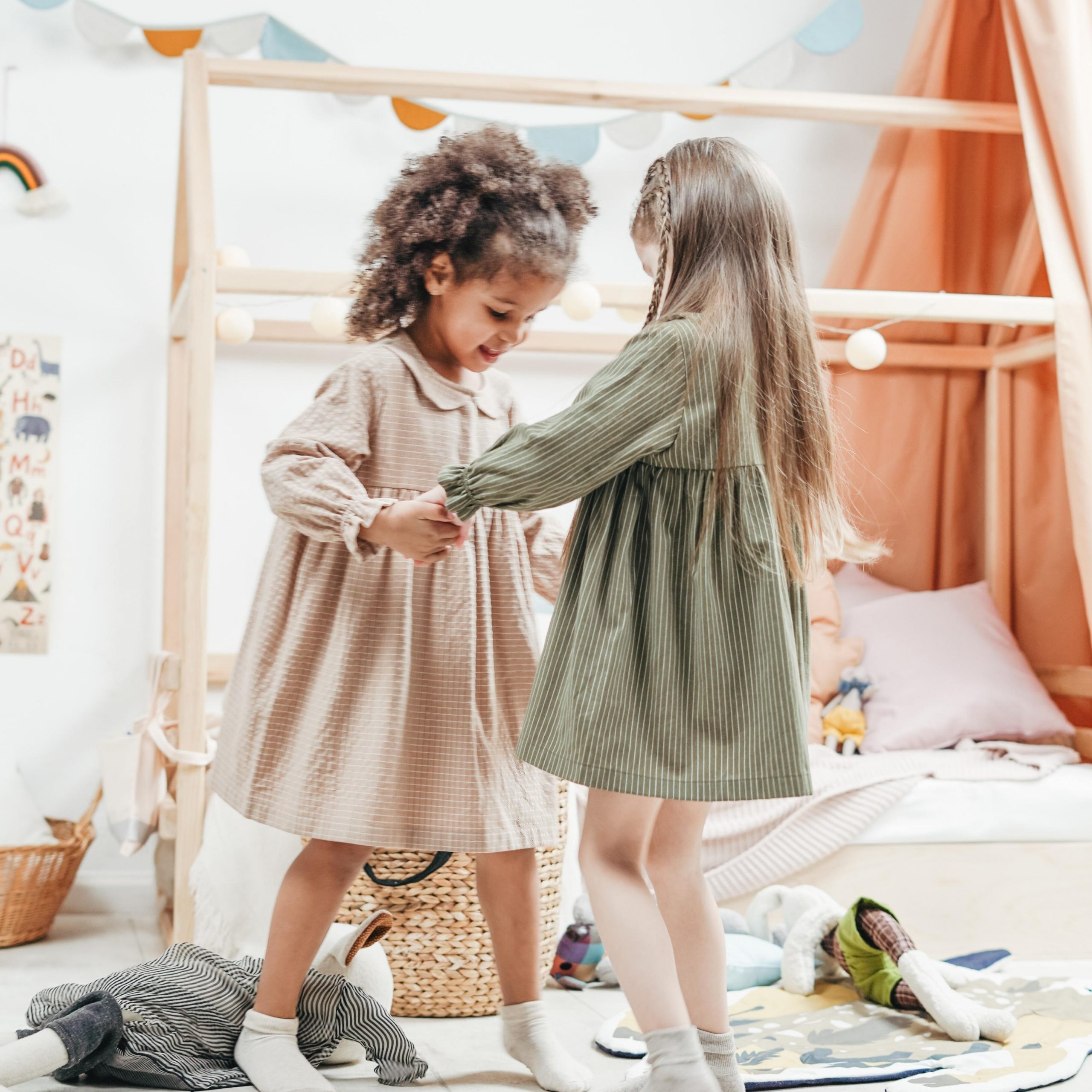 Tandem was founded in Columbus, Ohio in 2019 and has over 10,000 users in Central Ohio today. Tandem is now expanding to Cincinnati and Cleveland, allowing more people to take advantage of the free network they've built. 
The idea of Tandem was started by Olivia at just 10 years old. Olivia had started a neighborhood kids camp right in her backyard. Over the years, the camp grew and connected her with a network of families to care for. She realized the power of trust-based connections in the childcare industry and wanted to make this process easier for families and other care providers. 
With the industry challenges in mind, she created Tandem. The goal was to replicate word of mouth, which is why Tandem is completely free, removing typical barriers. Olivia has built a female-run team of 16. She works hard every day to grow her platform and help people in need of reliable care and household services. 
Any parent looking for reliable child care. This could be a full-time nanny or a one-time sitter. 

Anyone looking for a reliable pet sitter. This could be for walks, feeding, overnight sitting, or long-term boarding.

 

Anyone looking for a reliable house cleaner. This could be for your personal home or even your investment property (Airbbnb or hotel).

Any parent looking for assistance with errands. Tandem has providers for grocery delivery, laundry help, sports lessons, music lessons and more.
Tandem will connect you with an active network of care providers in a variety of industries, based on your specific wants and needs. You don't have to be in need of a provider to use Tandem. If you're a care provider yourself, Tandem is also for you!  
Earn money while having fun! If you're a caregiver looking for a job, Tandem is for you! Tandem is known for being different than other platforms like Care, Rover or SitterCity. Tandem care providers get to keep 100% of their earnings! Build your reputation by using Tandems online platform. This platform will help you get booked by families in need of your service(s). The more experience, references and reviews, the more families will feel confident in their choice to hire you. Start building your online platform here.
Hire a Tandem Care Provider
Once you have an account, post your need as a job and browse care providers in your area. Care providers will be able to view your job right away.
In the meantime, you can invite candidates to apply who match your preferences. You'll be notified when you receive applicants, and then you can review profiles, ask questions, schedule interviews or do additional vetting. Once you've found the right fit, you'll be able to hire a provider. Once hired, you'll receive a text notification to pay your care provider when the job ends, or in accordance with the payment schedule you set up. You can edit the amount or add a tip. Your provider will immediately receive their earnings. 
Finding a network of trustworthy and reliable care/household providers can sometimes be stressful and time-consuming. Tandem has taken the fees, time and unnecessary barriers out of the process. With Tandem, connections are easily formed, based on each individual's needs and trust. Make things easier for you and your family and join Tandem today!
Looking for July Fourth plans in Cincinnati? From parades, to festivals… live music and firework shows, there's plenty to do for everyone, all weekend long! Here is my guide to celebrating Independence Day in Cincinnati-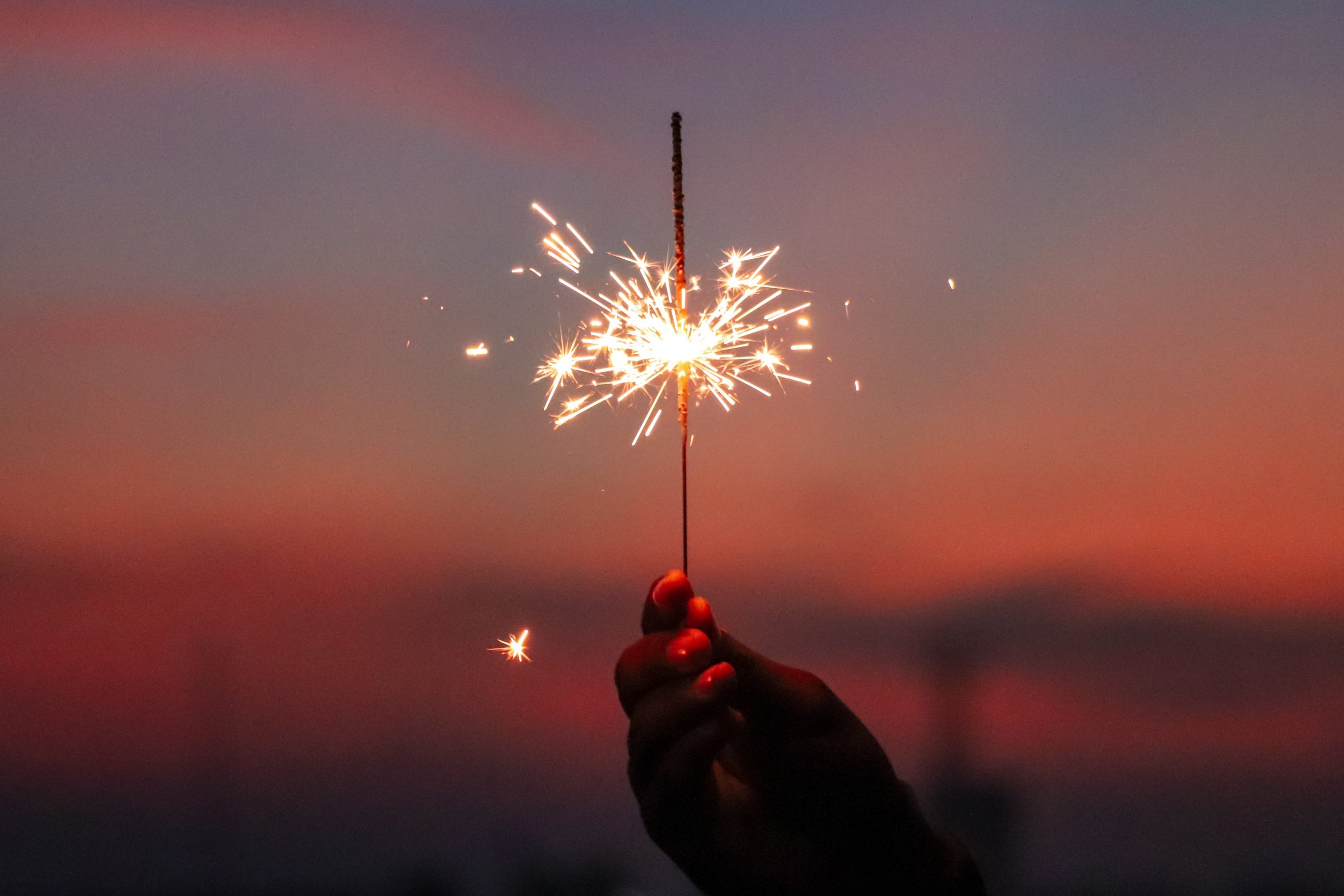 Fourth of July in the Cincinnati is going to be booming with fun! I hope you all have a safe and fun holiday.
*Be sure to click the link and check out the website for each event before you head out the door. Please remember to drink responsibly!*

Summer is officially here, who's excited?! I know I am. If you're looking for something fun to do in Cincinnati this summer, you've came to the right place. Here's part one of my summer bucket list:
Get Fresh Air and Sunshine
-Have some fun in the sun renting a canoe or kayak on the Little Miami River. Scenic River offers canoe, kayak and tube trip rentals. You can purchase your tickets ahead of time here.
-Whether you like to walk your dog or take a bike ride, the Loveland Bike trail is a fun way to spend your day! Don't own a bike? No worries, you can rent one!
-Gather up your family or friends to enjoy some drinks and play some sand volleyball at Fifty West. Fifty West has a total of six outdoor sand volleyball courts and hosts weekly leagues and tournaments.
Attend an Event or Take a Tour
-Schedule a Cincinnati beer, wine or bourbon tour. The brewery locations change based on the date of the tour. You can check the schedule on their website.
-Attend an event at Fountain Square. From trivia night to salsa night… there's something fun for everyone! Check out their list of events here.
-Discover a different side of Cincinnati on a guided tour of the city's underground tunnels. This tour is about 2 and a half hours, loaded with history about Cincinnati. You can purchase your tickets here.
Kick Back and Relax
-Cool off and visit one of Cincinnati's local ice cream shops. Some of my favorites are The Cone, Flubbs, Norwood Delite Creamy Whip and Aglamesis Brothers. Stay tuned for a full list of Cincy's best ice cream shops!
-Check out one of Cincinnati's rooftop bars. There's nothing better than a cold drink with a nice view. Check out my list of Cincinnati's rooftop bars here.
-Pack your blankets, lawn chairs and your favorite snacks… there are tons of free movies playing this summer at our local parks. Summit Park, Washington Park and at the Liberty Center, to name a few.
Don't Forget the Cincy Favorites
-A day at the Cincinnati Zoo is always fun. Fiona will sure bring a smile to your face!
-Watch your favorite Cincinnati sports team(s) play. The Red's and FC Cincinnati have games lined up all summer long!
This list should keep you busy for the next month or so… stay tuned for my summer bucket list, part two! Make sure to follow along my social media for news and events throughout the summer in Cincinnati, @ HomewithHannahDowns. Cheers to fun summer, 2022!
It's an exciting week here in Cincinnati…baseball is officially back! Although the Reds open their season on the road for the first time since 1990, there is no need to leave Cincinnati to celebrate. I've created a list of everything you need to know to enjoy this annual Cincinnati tradition, right here in our city: 
*All of these events will take place on Tuesday April 12th, 2022* 
Washington Park's Opening Day Party– From 10-4 PM, enjoy parade views, live music, family friendly games and activities, giveaways, drink specials and more!  
Opening Day Party at Rhinegeist– The party starts at 9 AM, come party in OTR! Drink specials, live viewing of the game on taproom jumbotron, baseball-themed decor and giveaways. 
Findlay Market Opening Day Parade– Starting at noon, the Parade starts at Findlay Market on Race Street. It will go straight down Race all the way down to 5th, turning east on 5th and ending at the Taft Theater. 
Opening Day at Taft's Ale House– Taft's Ale House is opening at 9 AM to begin the celebrations and the first 100 people to purchase a pint of beer will get a FREE Opening Day koozie! There will be drinks, breakfast, lunch, kids pitching games, coloring stations, a photobooth and even a contest! They will be giving away FRONT ROW seats to the parade, right outside on the Ale House patio.  
Opening Day at Beeline– This party is located at Newport on the Levee. Watch the big game on their giant LED's and enjoy a drink or two at their riverfront cocktail bar! Take advantage of their drink specials. 
Reds Opening Day at Braxton Cincinnati– Kick off Reds Opening Day at Braxton Cincinnati! You can enjoy the first Reds Game of the season at 4:10 PM at Braxton Brewing Co. They have cold drinks, great vibes and tons of TV's… you can't miss the game here! 
Opening Day at The Banks– Several establishments at The Banks will be opening early to celebrate the return of baseball in Cincinnati. Enjoy drinks specials and all-day celebrations. Not to mention, this location is a part of the DORA zone.  
As always, be safe, have fun and go Reds! 
Support local this holiday season (better yet, year-round) and buy your baked goods from Sugar Baby Bakehouse! I love a good sweet treat… in my opinion Sugar Baby Bakehouse has some of the best in town. Here are a few reasons why you should shop from your local bakery, Sugar Baby Bakehouse- 
1.Supporting local goes a long way…. You can be a part of making someone's dreams come true. 
When buying store-bought treats, you're essentially supporting a huge chain that has locations all over the country. When buying local, you're supporting a new business with big dreams! Meet Haley Chapline, the owner of Sugar Baby Bakehouse. Haley has big dreams to fill her mother's shoes. When Haley was a little girl, she watched her mom in the kitchen do what she absolutely loved to do. Her mom's passion and skill for baking definitely passed down to her. After attending college in St. Louis, Haley then switched it up and went to culinary school to fulfill her passion. "When you gather with friends, food and drinks are always involved. It makes people feel joyful and I love that."- Haley Chapline, owner of Sugar Baby Bakehouse 
As Haley finished culinary school, she became a chef at the largest owned corporate restaurant in Downtown Cincinnati. She then blended her training and experience, added a scoop of entrepreneurial spirit and launched her own business called Sugar Baby Bakehouse. Haleys goal is to own a business she's passionate about, while being flexible at home, just like her mother once did. As of right now, Haley bakes her delicious treats from her kitchen at home. As her business continues to expand, she is going to need her own commercial space. We can be a part of making her dreams come true by purchasing her treats!  
2. Let's be honest…these local treats taste better than any store-bought treats.  
Fresh local treats from Sugar Baby Bakehouse hands down top any grocery store-bought treats. Not only do they taste better but they are made with a better quality, selection and service. "I grew up in the kitchen with my Southern mother where I learned all our family recipes, passed down from previous generations.  Over the years, my love of cooking grew into a passion and I started creating my own recipes"-Haley. Sugar Baby Bakehouse offers a variety of treats such as cookies, cake jars (my favorite), custom cakes, cupcakes and cake pops. Although she offers a variety, her favorite things to bake are custom kids cakes and just about anything southern. "Kids cakes are always bright and fun and southern recipes remind me of my mom". Haley loves to get creative in the kitchen… you want it? Chances are, she can bake it! You can order your treats by reaching out via social media, phone call/text or through the Sugar Baby Bakehouse website- 
Instagram: @SugarBabyBakehouse  
Phone: 513.399.5420  
Website: https://www.sugarbabybakehouse.com/ 
Make sure you reach out in advance for your custom order. Once your order is placed, it typically takes 48 hours to be baked and shipped.  
 3. Sugar Baby Bakehouse gives back to charity. 
Sugar Baby Bakehouse makes it a priority to give back and has helped make a difference in the lives of many. Every month, Sugar Baby Bakehouse donates 10% to a charity of choice. Every sale goes towards giving back but there is also a donation link on their website and on their social media page. Sugar Baby Bakehouse has given to charities such as the Ronald Mcdonald House, Save the Animals foundation, Special Olympics of Hamilton County and the 2TenDevelopment. "I want our baked goods to help spread love and be shared because food is at the center of all gatherings where memories are made"- Haley Chapline, owner of Sugar Baby Bakehouse.  
If you're buying treats for your upcoming holiday party, Valentine's Day, an upcoming birthday/wedding or simply just because you have a sweet tooth, skip the grocery and support local. Follow along and support Sugar Baby Bakehouse as their journey continues to grow! You can find them on social media @SugarBabyBakehouse. Enjoy!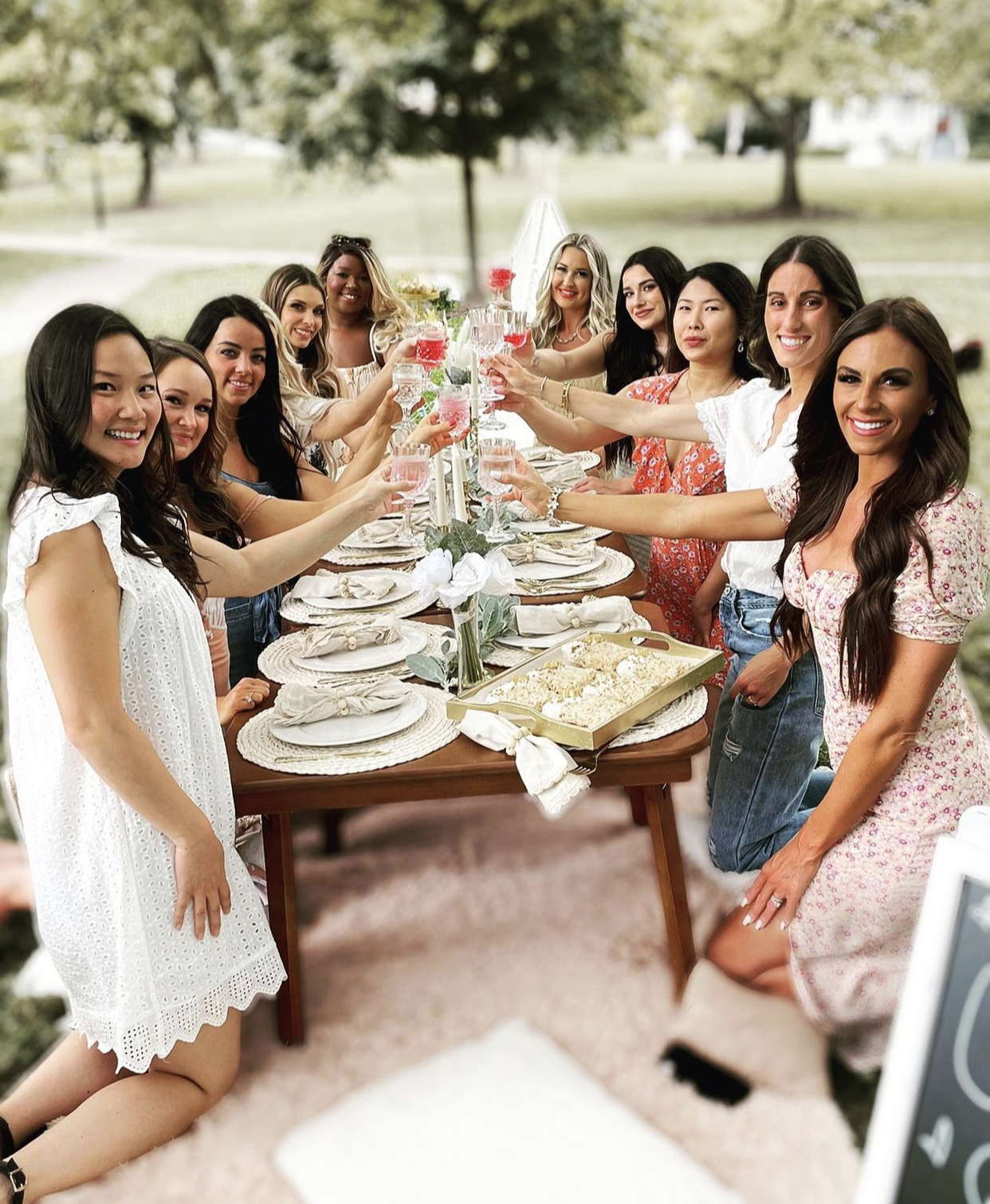 It's 2021 and as we know it, things have changed. That includes the way we picnic! Forget the plain blanket, ham sandwich and juice box… say hello to an extravagant set up, unique snacks and much more than any basic picnic that comes to mind. Girls days, proposals, date nights, bridal showers, mommy & me, birthday parties or just for fun…luxury picnics are the next big thing in Cincinnati. 
Jewels Dye decided to bring the southern trend of luxury pop up picnics here to Cincinnati, Ohio. Her small business, Hey Sweet Cincy, ditches the idea of a basic picnic and makes them bigger, better and some would say ,'boujier'. It all started as she was vacationing in Savannah Georgia. Jewels went to Forsyth Park and noticed an adorable picnic set up. It wasn't just any picnic though.. it was glamorous, fancy and it was nothing she had ever seen before! Jewels loved it and knew others would too.
She then researched businesses throughout Cincy, trying to find something like what she had saw. At the time, there were no other luxury picnic businesses here. That's when Jewels decided to change things. Jewels began buying items, little by little. The next thing you know, she had just about everything needed for a luxury picnic. Tables, pillows, rugs, linen runners, centerpieces, florals and candles. With her creative mindset, passion of serving others and drive to make things look presentable, Jewels then  launched Hey Sweet Cincy.
"I love challenging myself and trying new things."-Jewels Dye, owner of Hey Sweet Cincy
These luxurious picnics can be set up outdoors, just about anywhere throughout Cincinnati. Her favorite and most popular locations include, Alms Park, Ault Park, Eden Park and East Fork Lake. Each picnic is uniquely set up with an aesthetic look. Picnic guests receive craft sodas, sparkling waters and fancy homemade deserts in a charcuterie style. Jewels has a culinary background, so her treats are specially made & to die for!
Each package offered is based on the number of people attending the picnic. There are date night, small group, large group and celebration group packages. You can have up to 14 people attend (great for birthday parties). Every person has their own story and set up, which makes each picnic unique and special. You also don't want to miss out capturing your experience. Hey Sweet Cincy has a photo add on to their packages. Props are provided as well as a professional photographer, so you can never forget your picture perfect picnic.
Out of al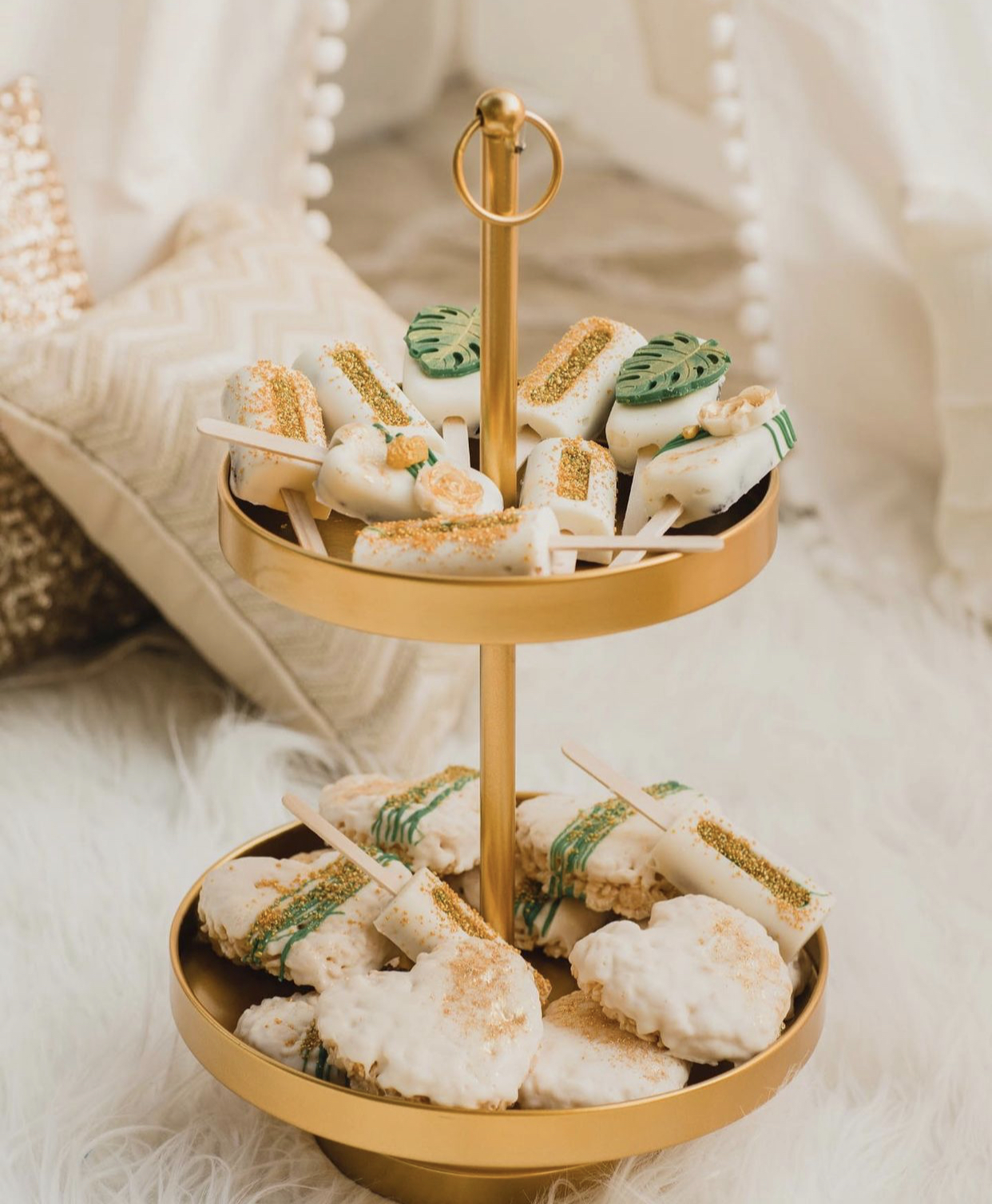 l the packages, Jewels said that the date night packages are her absolute favorite. She enjoys taking pictures of each couple in love. Her favorite memory was during an anniversary picnic. The girlfriend surprised her boyfriend… he was blindfolded and had no idea what to expect! When he saw the picnic set up he was so shocked and very happy. Just like Jewels, it was nothing he had ever seen before! It was so much fun for Jewels to see the couple celebrate their anniversary. She loved being to be a part of their special surprise. 
So…are you ready to take picnic to a whole new level? All you have to do is book and show up, Hey Sweet Cincy will do the rest. To book your next event, private message Hey Sweet Cincy on social media. Hey Sweet Cincy has had a busy summer, gathering couples, friends and family members, while making memories at the park. Make sure you check out Hey Sweet Cincy's Instagram or Facebook so you don't miss out!
FB: @HeySweetCincy
Calling all Cincinnati couples... this blog is just for you! My anniversary is just around the corner and one of my favorite things to do is put on a cute outfit and go on a special date. Although, you may be like me and feel like you've just about ran out of dinner ideas. I think it's time we all try something new. Enjoy this list of best date night spots in Cincinnati. Send this to your significant other for a hint... 😉 
Whether it's your anniversary or "just because", we all deserve a special date night. Make sure you click on each restaurant that's listed, as it's linked to each website for more details. Please reach out to me and let me know if you try any of these fabulous places with your significant other. I always love hearing your feedback. Enjoy!
There's nothing better than a weekend brunch! If you're located in Cincy, love a good brunch and you're not sure of where to go, keep reading…
I asked around the locals in Cincinnati what everyone's favorite brunch spot is and why. Here's what I got:
•Red Feather Kitchen– Red Feather offers an upscale – casual dining experience, located in Oakley. Brittany C. was first to recommend this unique brunch spot. "Red Feather hands down has the best build your own bloody. The entire menu is 😍 *heart eye emoji*" – Brittany C. I can't forget to mention, their sausage biscuits and gravy are to die for!
•Half Day Cafe–  Check out this neighborhood family cafe, located in Wyoming and now Mason. "We love the atmosphere and the building. The staff is amazing and the food is incredible (especially the Mango Butter Rum Pancakes)"-Danielle H. "We're kind of thinking that Cincinnati breakfast should be a blend of expected standards and unexpected surprises."- Half Day Cafe.
•Toast and Berry– Toast and Berry is located in the heart of Montgomery. Everything served is made with fresh, high quality ingredients. You will not want to miss out on their cinnamon roll french toast. Keep in mind, Toast and Berry does not take reservations.
•Sugar n' Spice Diner– This diner has been serving Cincinnati since 1941! "Today, Sugar n' Spice prides itself on creating a fun, friendly, comfortable atmosphere, serving the same great food that has kept people coming back for generations."- Sugar n' Spice. This diner has two locations within Cincinnati, downtown Cincy and Reading Rd. Every person gets a special surprise at the end of brunch… you're going to love this place!
•The Echo– Located in Hyde Park, this brunch spot is one of a kind. The menu always has weekly features, you can check it out online before going. "I have been going for years. I recommend getting the hot mess!"- Becky T. Great food, great location! If you're in for a Sunday brunch at the Echo, make sure you check out the Hyde Park Farmers market after you eat.
•Hangover Easy-"Favorite brunch spot is Hangover Easy because they have unique options!" -Christina L. Hangover Easy is known for having tons of selections. Savory, sweet and even lunch options for those who don't like breakfast foods. Plus the cocktails are amazing! Located on Short Vine in Clifton.
•Boomtown Biscuits & Whiskey– It sounds like this spot has the best biscuits in town. "Best biscuits around by far. Like I could eat them until the point of being unable to breathe. They also have amazing Thai lemongrass shrimp & grits, and honestly so many other good things on their menu! Their service and owner/managers are also always fantastic!"- Emily W. This spot is located on Broadway Street.
•Northside Yacht Club – Brunch is only available on Sundays at the Northside Yacht Club. This spot is unique and I hear their bloody Mary's are to die for! Bring your pup to brunch because the patio is pet friendly. If you hadn't guessed already, this brunch spot is located in Northside.
•Crown Republic Gastropub– From bottomless mimosas to a hearty brunch, you can't go wrong with this place! Crown Republic is located in the heart of OTR. I went myself and tried the business special…it was amazing! The portions were fairly large. I left brunch feeling happy + full.
•Maplewood Kitchen and Bar– Offers a West Coast-style cuisine. "They excel at all things I look for in a brunch place…brunch menu options are unique and taste  amazing! (Sweet and Savory). Juices are not an afterthought, they are fresh squeezed and delicious- not pre made. Their coffee is from an espresso bar…. no watered down crap in a canteen!" – Ali-Page W. Sounds like this place has it all! Located downtown and now in Mason.
•Taste of Belgium– Taste of Belgium is a restaurant group of Belgian-inspired eateries. There are currently six locations throughout Cincinnati. "They have the best waffles hands DOWN! I have tried a few and nothing compares, probably because it's the best waffle ever"- Christina L. Emily recommends getting the nutella and banana waffle. The goetta hash is pretty bomb too. Check out their website (linked above) to make your reservation today!
Now you're never going to run out of places to brunch! Feel free to let me know if you tried anywhere recommended. I'd love to hear about your experience too.
*For more details, make sure you check out the websites linked above. Hours of operation may vary due to COVID.*
Check out the Home with Hannah Downs blog for more fun things in Cincinnati. Stay tuned for brunch list number TWO, as I've received tons more brunch recommendations!